After 6 months of competition, the Overwatch League 2020 Post-Season is finally here. In this short article, we'll be reviewing the regular season while also glancing at the Playoffs. Read on for all the details!
Ending on the 23rd August, the franchised league sorted its 20 teams based on their season performance. Accordingly, each organization played 21 matches to give us our final standings here: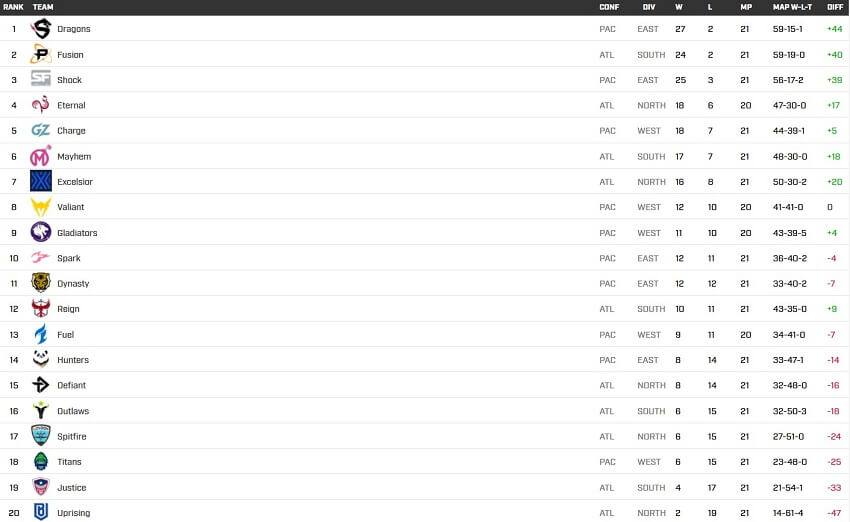 As we had predicted earlier, Shanghai Dragons are still pushing for an Asian team to be crowned World Champion. However, note that unlike previous years, the top 2 teams from each region will be found through a separate post-season bracket.
Indeed, all teams will progress to post-season due to the change to online mid-season. The Overwatch League 2020 Post-Season will consist of the following Playoff brackets: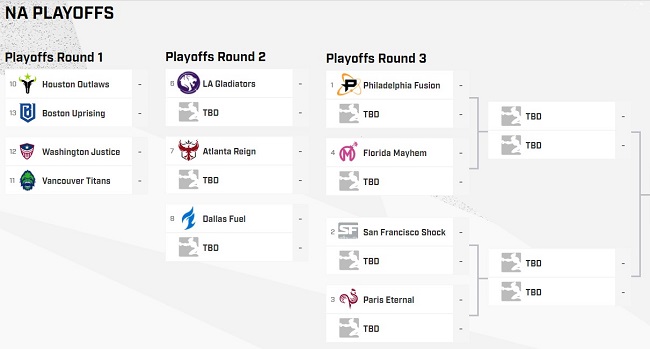 The playoffs are to commence shortly, with the first stage kicking off next week. Meanwhile, the Grand Finals have been moved to October.
Overall, the pressure is on. Evidently, the favourites are Philadelphia Fusion and Shanghai Dragons, though a couple other teams are on their heels. Will Shanghai fail to show up? Will a lower team make a surprising run?
For more esports news, visit: https://www.esportsguide.com/news