The Overwatch League 2020 Regular Season is finally reaching its conclusion. Despite, the update on the post-season format, nothing has changed drastically. Read on as we dive into the current standings and predictions for the remaining matches!
Indeed, the entire purpose of the season is to qualify for Playoffs. Here, teams will have the opportunity to fight for a whopping $4,000,000 in prize pool. Although all teams qualify for a Play-In or Playoff, seeding makes a world of difference.
Accordingly, two weeks of matches remain. Let's take a look at how the standings stack up: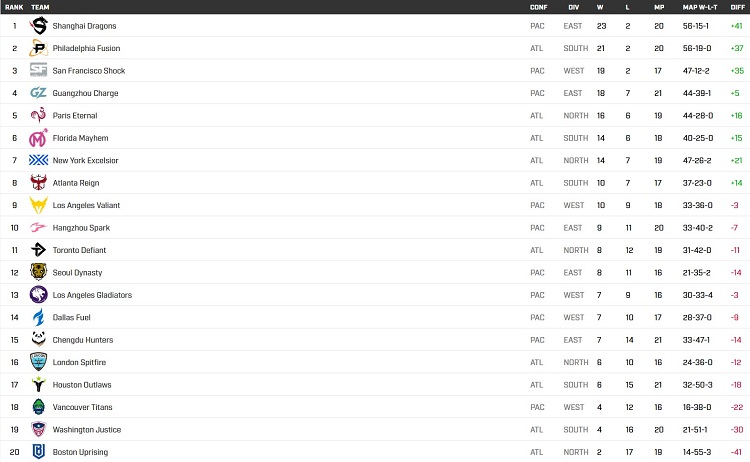 Storylines and predictions are running wild for the postseason. The former world champions of San Francisco Shock (2019) sit at third place. Meanwhile, Philadelphia Fusion is contesting as the current leaders for North America. However, the main thoughts are behind Shanghai Dragons – will a team from Asia finally be crowned World Champion?
Despite current predictions, everything might just switch up in the final two weeks.
Accordingly, here's the schedule for the final couple of weeks: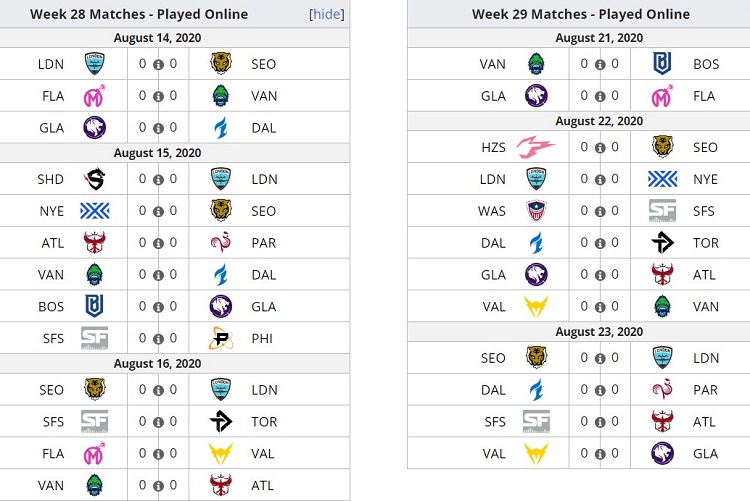 The Overwatch League 2020, despite the switch to online, has barely lost steam. With Playoffs scheduled for 3rd September, this is the endgame – take no placement for granted.
To view matches live, paired with all the necessary statistics and information, visit https://www.esportsguide.com/game/overwatch.
For more esports news, visit https://www.esportsguide.com/.