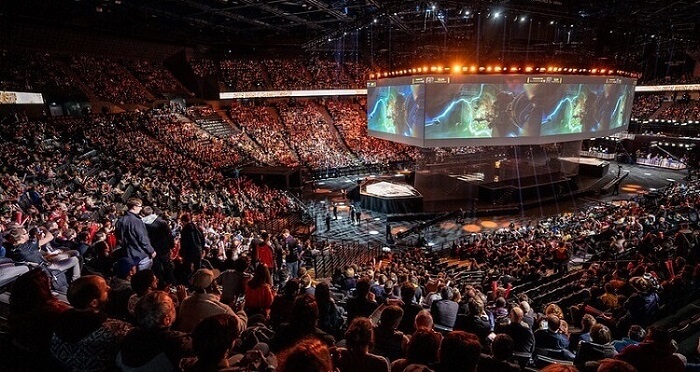 Introduction
The landscape of entertainment has evolved tremendously in recent years, with competitive video gaming, also known as esports, leading the way. This sector has rapidly grown from a niche to a dominant form of entertainment globally. In Sweden, known for its technological prowess and rich gaming culture, esports has garnered an immense following. This escalating popularity has opened the gates to a new, exciting industry: esports betting. The allure of blending the thrill of esports with potential financial gains has captured the interest of many, from casual gamers to hardcore betting enthusiasts. This comprehensive guide aims to shed light on the world of esports betting from a Swedish perspective. Catering to the interests of esports betting fans, this guide will delve into the legality, understanding, and strategies of esports betting in Sweden.
The Legality of Esports Betting on Competitive Gaming in Sweden
Sweden is not only known for its deep-rooted love for gaming and digital innovation but also for its robust regulatory framework for esports betting sites in Sweden. This framework sets the legal, backdrop for the operations of online betting sites. The Gambling Act of 2019 serves as the cornerstone of this regulatory framework. It allows online gambling activities, including esports betting, under strict rules to ensure a responsible and healthy betting environment. Under this Act, all esports betting sites wishing to cater to Swedish players must obtain a license from the Swedish Gambling Authority, Spelinspektionen. This mandatory licensing ensures that the betting sites adhere to high safety and reliability standards, offering players a secure betting environment. Additionally, the act also emphasizes the principles of responsible gambling, imposing measures like deposit limits and play time limits.
Understanding Esports and Esports Games
The esports domain offers a diverse range of video games that captivate players. From multiplayer online battle arena (MOBA) games to first-person shooters (FPS) to real-time strategy (RTS) games, esports cater to various interests. However, these games are not just about playing video games. They involve intricate strategies, teamwork, and intense competition, often culminating in major tournaments. The wide variety of games and their unique attributes are among the factors that contribute to the growing popularity of esports betting. Some of the most betted upon esports titles include Counter-Strike: Global Offensive (CS:GO), Dota 2, League of Legends (LoL), and Overwatch. These games have professional scenes, and each hosts several tournaments with significant betting action throughout the year.
The Basics of Esports Betting and Esports Odds
Esports betting is a dynamic area that mirrors many aspects of traditional sports betting. Bettors place esports bets on various outcomes in esports matches or tournaments. For example, some commonly encountered types of bets include match winner bets, overall winner bets, and in-play or live bets. The odds for these bets are set by bookmakers and represent the perceived probability of a particular outcome. Understanding these odds is crucial for strategic betting. Higher odds indicate a lower likelihood of an outcome but promise a larger payout if it does occur. Conversely, lower odds suggest a higher chance of happening but with a smaller reward.
Choosing the Right Betting Platform for the Best Esports Odds
Selecting a trustworthy esports betting site is a critical step towards a safe and enjoyable betting experience. Renowned platforms such as Betway, Unibet, and LeoVegas offer esports betting to Swedish players and hold licenses from the Swedish Gambling Authority. When choosing an esports betting site, several factors should be evaluated. The site should employ stringent security measures to safeguard user data. The range of odds, diversity of available esports games for betting, customer service quality, and variety of accepted payment methods are other essential factors to consider. These attributes can significantly impact your betting experience, ensuring it is not only exciting but also secure and convenient.
Tips for Successful Esports Betting
Thriving in the esports betting market involves more than merely placing bets. It requires strategy, knowledge, and discipline. The first step towards a successful betting journey is to gain a comprehensive understanding of the esports titles you're wagering on. Understand the nuances of the games, familiarize yourself with the participating esports teams, and stay updated on their performance and trends. This understanding will enable you to make informed betting decisions.
Furthermore, adopting prudent bankroll management practices is crucial. Define your betting limits and ensure not to cross these boundaries, even during a losing streak. Never gamble with funds that you can't afford to lose. Also, it's important to remember that chasing losses or betting impulsively can lead to unfavorable outcomes. Betting should remain a fun and exciting activity rather than becoming a source of stress.
Conclusion
Esports betting in Sweden offers an exciting landscape that beautifully merges the exhilaration of esports with the thrill of sports betting. By understanding the legal framework, comprehending the nature of esports, mastering the essentials of betting, and choosing a reputable esports betting site, you are well-prepared to venture into this captivating world. Remember, the goal of betting isn't merely to win. It is crucial to enjoy the process, relish the game, and be a responsible part of the vibrant esports community. Embrace the principles of responsible gambling and strive for a balance between the excitement of gaming and the seriousness of betting. Let the thrill of esports magnify your love for the game, and may your journey in the esports betting market be filled with exciting moments and responsible choices.