Today's earlier broadcasts
Betting Sites
Highlights
Innovation and modern design
Great esports coverage
Clear UI
Easy to place a bet
Bonus
50€ free bet if your first bet is lost
Bonus
50€ free bet if your first bet is lost
Highlights
Innovation and modern design
Great esports coverage
Clear UI
Easy to place a bet
Highlights
Great esports selection and betting markets
Regular bonuses and promotions
Easy and fast to sign up
Competitive odds
Highlights
Great esports selection and betting markets
Regular bonuses and promotions
Easy and fast to sign up
Competitive odds
Highlights
Exclusive betting opportunities
Major and niche game
High odds
Criptocurrency
Highlights
Exclusive betting opportunities
Major and niche game
High odds
Criptocurrency
Highlights
Dedicated esports site
Great odds
Friendly UI
Highlights
Dedicated esports site
Great odds
Friendly UI
Highlights
Exceptional esports betting
Excellent multilingual support team
Mobile-Friendly site
Exclusive odds
Highlights
Exceptional esports betting
Excellent multilingual support team
Mobile-Friendly site
Exclusive odds
About
History
Back in 1999, Counter-Strike was released as a mode for Half-Life. Eventually, the game progressed from beta to full release, refining the classic gameplay that has come to define competitive shooters today, along with a dedicated community that has followed the game since its first release. Counter-Strike: Global Offensive (CS:GO) expands upon the team-based first person shooter gameplay the original Counter-Strike pioneered when it first launched.
Gameplay
Two teams compete in an objective-based game mode with the goal of winning enough rounds to win the match. CS:GO features maps, characters and weapons, delivering updated versions of the Counter-Strike maps like Dust, Inferno, Nuke, Train and more.
Tournament History
Since its first release, CSGO has paved the way for becoming the biggest shooter in esports. The first CSGO Major Championship were held in Sweden and involved 20 teams competing for a prize pool worth $250,000. The Majors, which take place twice each year, have gone from strength to strength ever since. The prize money on offer has swelled as a result, with the prize fund reaching a staggering $1,000,000 in the Major League Gaming tournament held in Columbus, Ohio in 2016.
The prizepool for Majors are now backed up by Valve and is always at $1 million, half of which goes to the winners. That high level of prize money has been maintained, so it's no surprise that CS:GO tournaments continue to attract a high level of interest, as well as some of the best teams and players in the world.
Today, the team standing at the highest position on the podium is the Danish team Astralis, with record-breaking results. Having won the majors three times, they are the second team standing with this unique feat together with the swedes in Fnatic. CSGO tournaments have had an exciting past and are certain to deliver even more exciting things in the future. So stay tuned on esportsguide.com to keep up to date with all live and upcoming matches!
Guide
A Brief Background
Counter-Strike: Global Offensive is an online first-person shooter that's had a large following and presence within the esport scene for many years. The game requires quick reaction times, pixel perfect aim and a huge map awareness where players need to make use of strategic plays and good communication within the team. This is probably why the game is perfectly suited for broadcasting of professional matches and tournaments and also managed to gather such an avid and loyal following.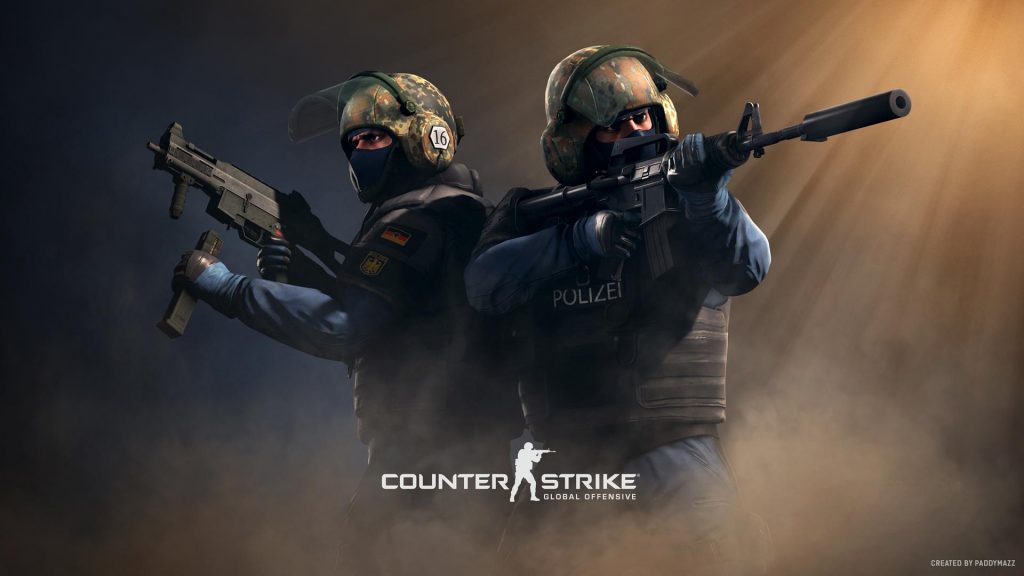 CS:GO was developed by Valve Corporations and Hidden Path Entertainment and was launched to the public in 2012. Before Global Offensive, which is the 4th game in the series, the first Counter Strike title (more commonly known as Counter Strike 1.6) was released back in 2000. But even before then, it was initially released as a Half Life Modification, created by two community members. This modification quickly gained popularity and traction, which led to Valve hiring the creators, in no time, the game's intellectual property was acquired and the development of the series began. The rest is history!
How to Play
As mentioned above, CS:GO is an online first-person shooter in which two teams assume the roles of either counter-terrorists or terrorist and competes in a couple of different game modes. Some of the most popular current game modes are listed below.
Deathmatch
The forever returning deathmatch. Team deathmatch has been a staple in first-person shooter games since the likes of Doom and Quake. The game mode pits two different teams against each other with a set amount of kills to reach to be the victor, and it's no different in CS:GO. Pick your weapon, score some kills, and on death you are respawned somewhere else on the map.
Arms Race
In Arms Race, there are no teams. It's you against everyone else and you are not allowed to pick your own weapon. On spawn, a weapon is assigned to you, and to accumulate new weapons, you have to get a kill with the weapon you're given. This continues until you have cycled through all the weapons and finally you will be given a knife. Humiliate your opponents and get a kill with it, and the win is yours! This is a very casual and relaxed mode, and it's great for warming up or for having some fun with your friends.
Demolition
This is the game mode that is used when playing in competitive matches. Here the counter-terrorist and terrorist are given objectives of either defusing or planting a bomb. Teams are 5v5 and there's no respawn on death.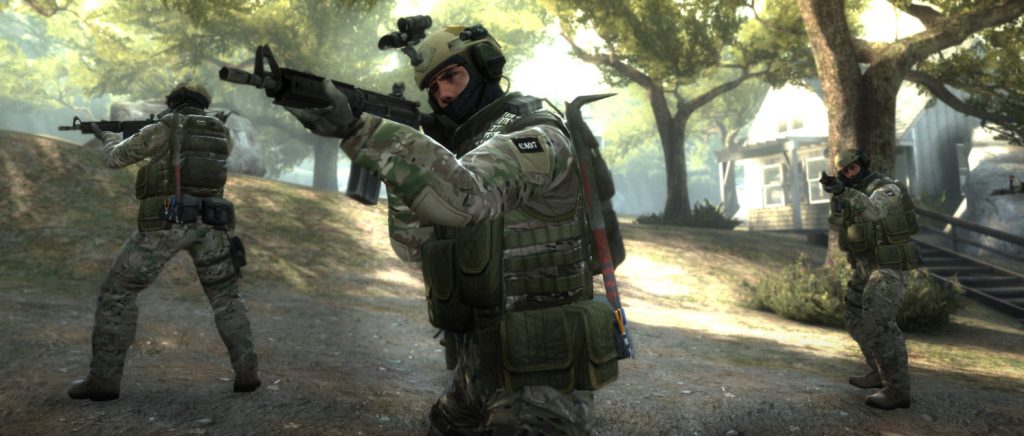 If you get killed, you have to wait until the end of the current round. If you get kills in this mode, you will be rewarded with new weapons and accessories such as grenades. The goal for the terrorists is to plant the bomb and if they succeed with this, the counter-terrorists not only have to kill all enemies to win, but also have to make sure that the bomb is defused before it goes off. This goes on for 10 rounds, until the teams switch sides and the first team to win 11 rounds will be victorious.
Casual
In this game mode the matches can be up to 10v10 and it's up to the team playing counter-terrorist to either defuse the bomb if planted, or rescue hostages. This game mode is limited to a maximum of 15 rounds, and the first team to win 8 rounds will win the match. In Casual you earn money each round that you are able to spend on equipment and weapons in the beginning of next round. This game mode is also using the matchmaking system, this means that players will be matched with equally skilled players according to their rank, but you are still able to invite friends to the game with either a lower or higher skill rating than yourself.
Competitive
The competitive mode is where the real action happens. You will not be able to join this game mode until you've reached a certain level of experience, which you can reach by playing the other modes.
This mode also has another ranking system, that differs from the account experience you otherwise get by playing. You have 18 different ranks to fight for, with the most prestigious one being Global Elite. Today there's less than 1% of the player base that are currently ranked as Global Elite, so reaching this rank surely is an achievement to be proud of.
The game mode itself is very similar to Demolition mentioned above, but the difference is that you gather money in each round by getting kills or going for the objectives. This money can then be used at the start of each round to buy weapons and equipment. Just like demolition you play 5v5, and there are no respawns here as well. A match can be as long as 90 minutes, and if you leave before the game is finished, your account will get a timeout penalty.
When you've leveled up to the first couple of ranks in this mode, your skills as a player will surely be tested. This game mode requires a lot of map knowledge and good communication skills. You can use matchmaking for this mode. However, if you've started to climb the ranks, a pre-made group of friends or with players from your clan gives you the added advantage. This, coupled with good teamwork and knowledge of each others' playing styles will definitely allow you to advance in the game further.
How to Watch
Counter-Strike: Global Offensive is one of the biggest live-streamed esport in the world, with several different third party organisations arranging tournaments and qualifiers in different regions, with the biggest one being the CS:GO Pro League which is run and organized by Electronic Sports League (more commonly known as ESL).
You can make use of several different platforms to watch tournaments, with the biggest and most user friendly ones being Twitch.tv, Youtube and Facebook.
You can find the main channels for ESL here:
To make sure you're keeping yourself fully updated and in the know within the scene of esports, we recommend checking out HLTV. Here you can easily find out what matches that are currently being played. What's more, you can even get redirected to where to watch them live.
CS:GO is also one of the few games within the esport scene that have actually made it into mainstream media. Case in point, there are several television networks in Northern America that on special occasions broadcasts like CS:GO tournaments.