As we previewed earlier, the post-season for Overwatch League 2020 changed somewhat. At that point in time, regional brackets were secured to kick off in September. Now, Blizzard has finally confirmed details for the Overwatch League Grand Finals and All-Stars weekends! Read on for more!
Indeed, viewable here, the press release covers everything. Accordingly, following the playoff stage in both regions, the Grand Finals Weekend will run from October 8-10th. A fully detailed schedule and format is available below: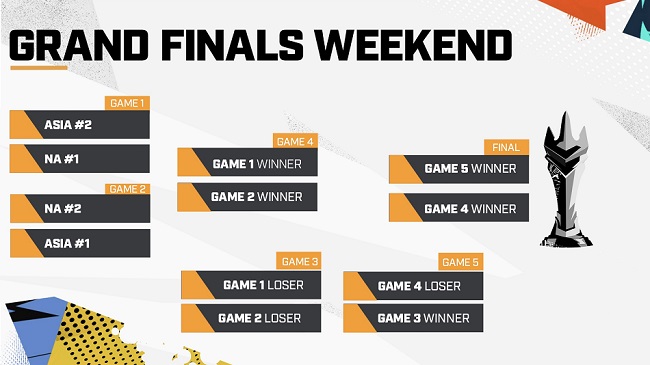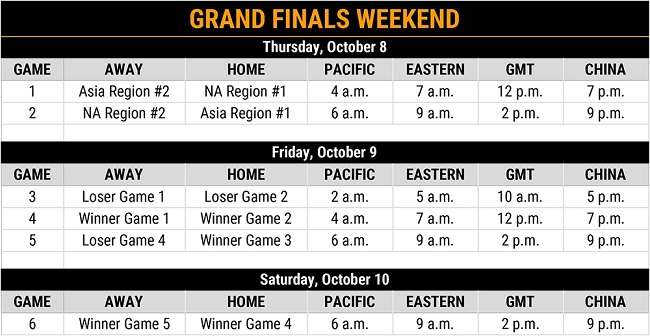 Chiefly, this is how it will all work out chronologically:
September 13th – regional playoffs determine the top two teams from North America and they fly out to Asia. If not possible to play on the same server, something else will be sorted. The top 2 from Asia will wait patiently.
September 26th – All-Stars Asia
October 3rd – All-Stars North America
October 8-10th – Overwatch League Grand Finals with $1.5 million on the line.
Beyond those dates, other details such as prize pool distribution, awarding of the MVP trophy and others are also discussed in the post.
Do note the All-Star days for both regions. Here, fans can vote for players, forming teams which will then play against one another. This bit of fun looks to cool down the viciously competitive atmosphere.
For more news, visit https://www.esportsguide.com/news.