This weekend, we have another set of qualifying matches for the Call of Duty League to enjoy. Accordingly, these three weeks of action have been building up to the upcoming major. Now within a week, we've taken the initiate to let you know how to watch this highly anticipated CDL 2023 Stage 1 Major event in this featured article!
Event Background
For those unaware, the Call of Duty League is the highest level of competitive CoD, and has been for the past 3 seasons. Accordingly, apart from online qualifier matches which influence seeding for each event and ultimately Championship Weekend, we have Majors to enjoy.
Indeed, this first Major will run from 15th to 18th December. Taking place offline in the Raleigh Convention Centrer, $500,000 will be on the line for the best teams of 4 in the world.
As the first Major for Modern Warfare II, Activision is inviting more than just the 12 franchised teams. Moreover, 4 amateur teams in attendance will make this a 'Pro-Am' type of event – with the closed qualifier taking place a day before the main event (14th December).
Here are your competing teams listed below:
Franchised Teams
Atlanta FaZe
Boston Breach
Florida Mutineers
Las Vegas Legion
London Royal Ravens
Los Angeles Guerrillas
Los Angeles Thieves
Minnesota Rokkr
New York Subliners
Seattle Surge
OpTic Texas
Toronto Ultra
Challenger Qualifiers (TBD x 4)
4 from the following: Decimate Gaming, LAG Academy, ROKKR Academy, Pollodrom, Aw0babobs, Elevate, Orgless, D1 Gaming
Let's dive deeper into the event below!
Format
With regards to the format of the event, all the competition looks to kick off with the Group Stage. Here, all 16 teams will be split into 4 groups of 4 teams each.
Once here, 4 GSL style groups will take place – meaning that qualification will only be for teams who manage two victories. Note that each match here will be a BO5. Meanwhile, from this stage, only the top 2 teams in each group will move on to Bracket Play.
Essentially halving the competition, only 8 teams will make it to the Bracket Play component of the competition. Indeed, here a double elimination BO5 bracket will play out, with all teams starting in the Upper Bracket.
Conclusively, only two teams will make it to the Grand Finals, where a BO7 Grand Finals will crown the very first champion for CoD: MWII!
Schedule for the CDL 2023 Stage 1 Major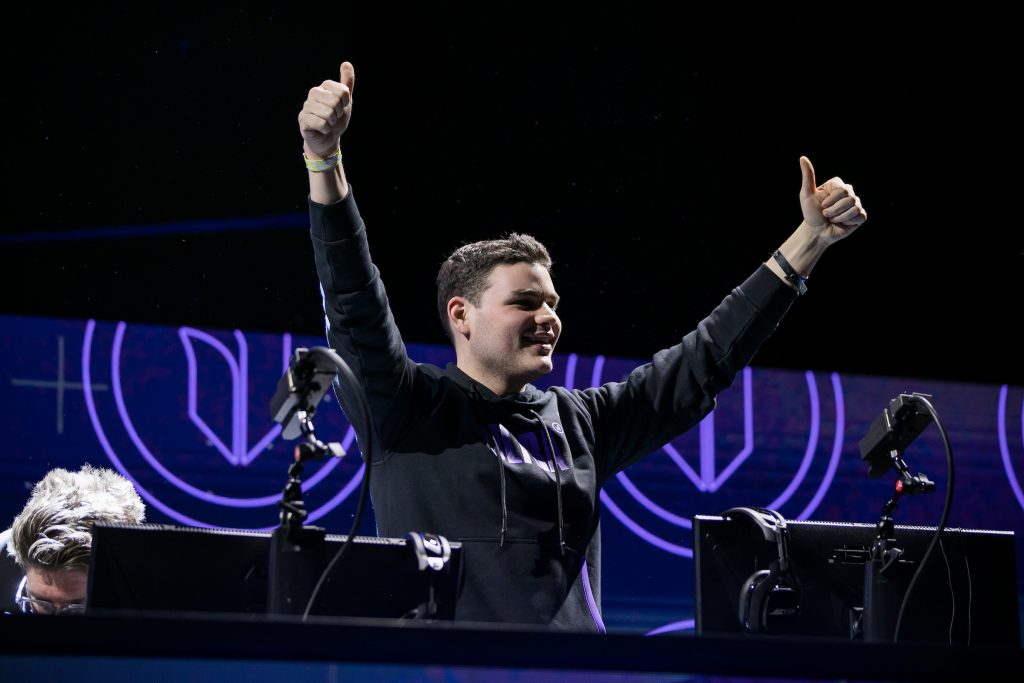 As of writing, the schedule for the event is not yet available.
However, we can guarantee that the entire schedule will be updated daily over on the Call of Duty League Twitter page here.
Watch the CDL 2023 Stage 1 Major on esportsguide
You can also watch the event live stream via our very own website. Providing an extensive list of the biggest esports together with streams for each esports match live today or upcoming matches.
Predictions
Heading into the first Major, with some qualifier games yet to be played, there are certain teams which have looked stronger than others.
For example, the likes of Boston Breach, Atlanta FaZe, London Royal Ravens, LA Thieves and OpTic Gaming are all looking strongly.
However, with the amount of in-game and competitive changes – who knows what will happen at the Major?
For more esports news, visit: https://www.esportsguide.com/news