Accordingly, it's been a very interesting off-season rostermania for competitive Call of Duty. Finally, after months of roster moves, the season looks to be returning this weekend with an all new year to look forward to. Indeed, read on as we discuss the pre-season Call of Duty League 2023 rankings in this featured article below!
Call of Duty League 2023 – All New Teams?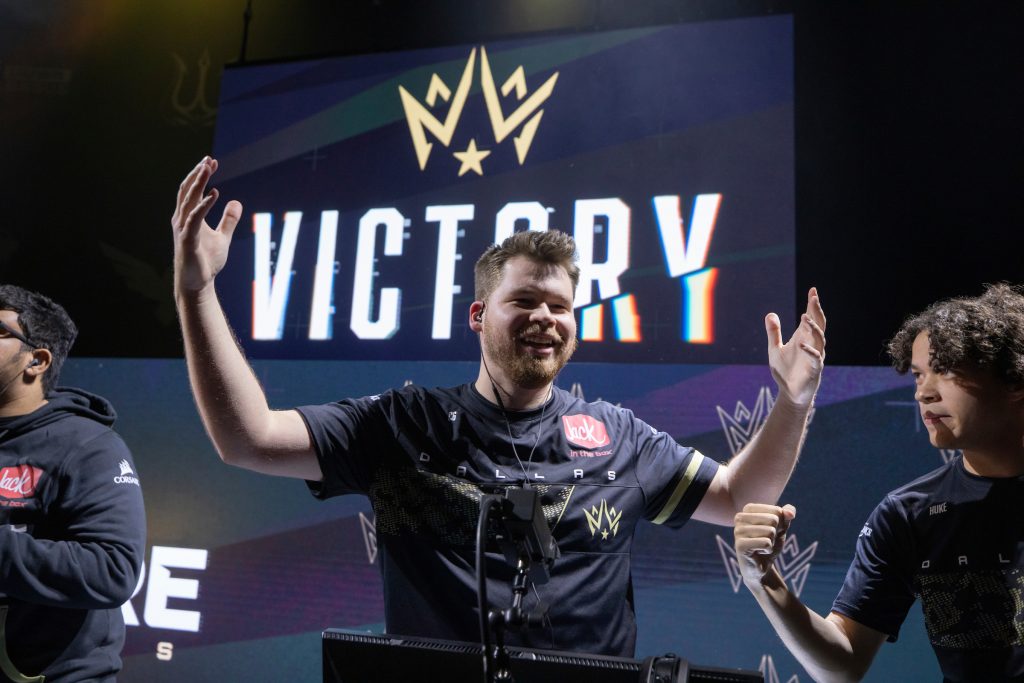 Firstly, we have to point out that for the fourth consecutive season, there will be no expansion in the Call of Duty League.
Bearing this in mind, we have 12 franchised teams to support and watch. Luckily for us though, almost every single team has made changes and looks different this time around.
Before we start ranking the teams, let's take a look at the full rosters below – note that those names in bold are new to the organization and have been signed this past off-season:
Atlanta FaZe

– aBeZy, Cellium Simp, SlasheR

Boston Breach

– Methodz, Nero, Owakening, Vivid

Florida Mutineers

– Brack, Havok, MajorManiak, Vikul

Las Vegas Legion

– Clayster, Prolute, Temp, TJHaly

London Royal Ravens

– Asim, Nastie, PaulEhx, Zer0

Los Angeles Guerillas

– Arcitys, Huke, Neptune, Spart

Minnesota Rokkr

– Afro, Attach, Bance, Cammy

New York Subliners

– HyDra, KiSMET, Priestahh, Skyz

Toronto Ultra

– CleanX, Insight, Scrappy, Standy
However, not every organization has opted to make changes. Specifically, only 3 rosters have stuck together as listed below:
Seattle Surge

– Accuracy, Mack, Pred, Sib

OpTic Texas

– Dashy, iLLeY, Scump, Shotzzy

Los Angeles Thieves

– Drazah, Envoy, Kenny, Octane
Ranking the Competition – Three Tiers
For this set of pre-season rankings, we'll be dividing the competition into three tiers of competition.
Do note that we'll be basing our rankings based on the community discussion, the outlook from the professional scene and our own opinions.
Also note, these predictions will serve to guide viewers for the very first event and not for the entire season – rosters and the game itself will surely change with time.
Tier 1 – Who Are the Favourites To Win?
So, with the season kicking off on the 2nd December, with qualifiers for Stage 1, we need to ask – who's the most likely to win?
Now, in this tier, there were multiple teams worth considering, all for multiple reasons.
Los Angeles Thieves
FaZe Clan
Toronto Ultra
Seattle Surge
OpTic Texas
Considering we haven't been watching the pre-season practice, we need to rank our top 5 based off of the results from last season.
Firstly, the likes of Los Angeles Thieves, the champions from last season, are heavy favourites early in the year. Keeping the same formula, they will likely maintain their dominant form. Speaking of which, second place at Champs, FaZe are back and will likely be the FaZe the community fears – swapping out Arcitys for a hugely experienced veteran such as SlasheR.
Following them, in 3rd and 4th, we'd like to suggest Seattle Surge and OpTic – both teams sticking together after placing Top 4 at Champs thanks to some incredible talent on this roster.
Otherwise, we'd like to point out Toronto Ultra – after winning the first event of the season last year, and signing the impressive youngster of Scrappy, they're looking ridiculously dangerous.
Tier 2 – Contending for the Top of the Call of Duty League 2023
Now, the following teams in the Call of Duty League 2023 are what we'd consider 'middle-of-the-pack' teams. Tightly contested against one another, they'll likely struggle in matches against the favourites:
Boston Breach
New York Subliners
Minnesota Rokkr
Paris Legion
Heading into the season there has been some noise over at the Paris Legion camp – practice seems to be going very well.
With regards to Minnesota and Boston, they seem to have made lateral moves and looks like they'll need more time to improve.
Honestly for the New York roster, following the drama surrounding the roster break-up in the off-season, the community is concerned that a lack of winning mentality will hamper this team despite the undeniable talent present.
Tier 3 – Underdogs or Underperformers
Rounding off are list are teams with weaker rosters and a likely reduced chance of shaking up the league:
London Royal Ravens
Los Angeles Guerillas
Florida Mutineers
Naturally, despite this ranking, we're always hoping for upsets to keep things exciting.
Everything kicks off this wekend with Qualifier matches – we can't wait for another season of incredible competition!
For more esports news, visit: https://www.esportsguide.com/news