Alright so – Afreeca Freecs didn't look so hot at the LCK Spring 2021 event. Indeed, the team hasn't realistically found much success in the past year and is hoping to change that in a big way. Accordingly, the recent roster change brings on a new name of Afreeca Freecs 'Leo'. Can this new player solve their problems?
Afreeca Freecs Leo – Change is Good, But is it Good Enough?
Many are criticizing this move for the simple reason that as a player, Han "Leo" Gyeo-re doesn't really have any achievements to show for. Hailing from the equally unimpressive roster of SANDBOX Gaming, it's clear that the aim of this move is to bring about a change. Perhaps a reshuffle is what this team needs to possibly find success.
Bearing this in mind, the following is the active roster for Afreeca Freecs:
Kim "Kim" Gi-in – Top
Lee "Dread" Jin-hyeok – Jungle
Song "Fly" Yong-jun – Mid
Bae "Bang" Jun-sik – Bot
Han "Leo" Gyeo-re – Bot
Son "Lehends" Si-woo – Support
Kim "MapSSi" Do-yeong – Support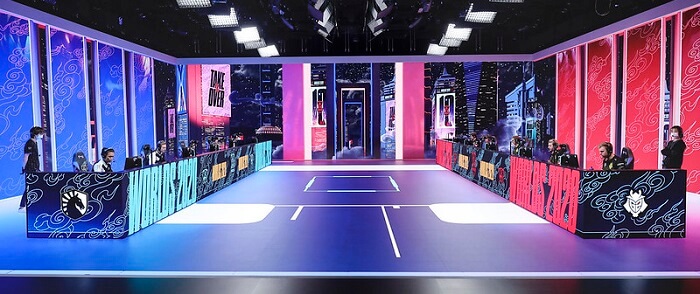 Regardless of the doubt, this team can only realistically move forward. It's a sure thing that chemistry and team work is essential in League of Legends – all the talent in the world can't guarantee a synergy within a team.
Let's see how they perform once the LCK continues!
For more esports news, visit: https://www.esportsguide.com/news