It's been a while since our last episode of 'State of the Community'. Indeed, with the state of the world, it was difficult to construct an objective discussion in such weird times. However, a few months later we're ready to dive into the Overwatch League Viewership. Here's why Overwatch fans should be concerned, and organizers need to step things up!
Overwatch League Viewership – A Staggering Decline
In this discussion, first we'll present the statistics and then try figure out what's going on. Granted, I'd like to accredit Esports Charts as the source for all of the numbers coming your way.
How does one measure how well viewership is doing in an esport? Take an average from an entire season? Observe the peak during the largest event of the year?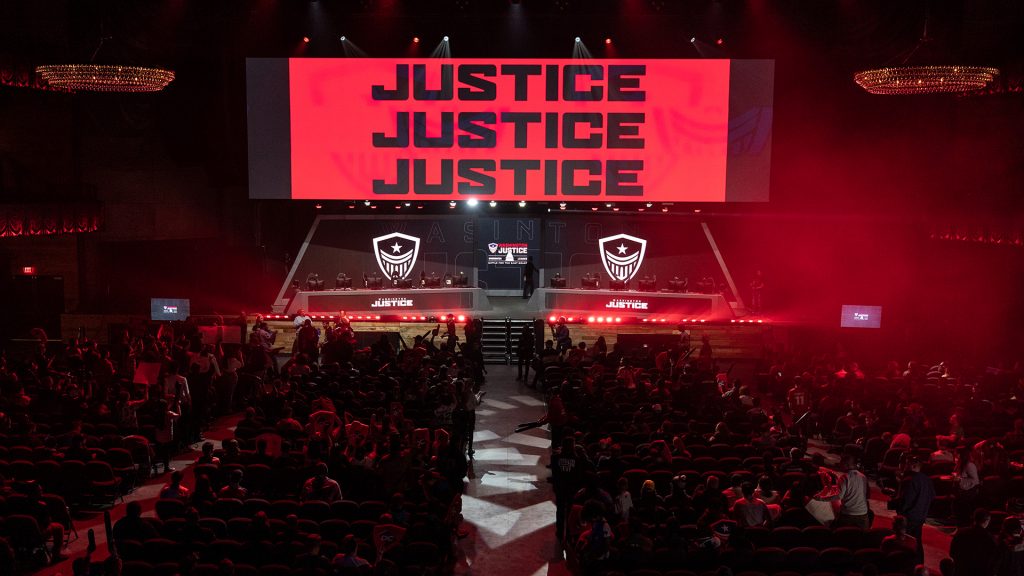 Indeed, we'll be going with the latter option. Since it's inception in 2018, the Overwatch League season has always rounded off with a Playoffs event which crowns a final victor. Taking place yearly, it has always been the peak of viewership for competitive Overwatch.
Bearing that in mind, here are the observed statistics for the event for the years 2018, 2019 and 2020:
2018 Playoffs
349 592 – Peak Viewers
136,349 – Average Viewers
2019 Playoffs
318,019 – Peak Viewers
113 751 – Average Viewers
2020 Playoffs
183,036 – Peak Viewers
92,890 – Average Viewers
The numbers say it all. As calculated by myself, such figures suggest a 50% decline in viewership since 2018.
What's going on with Overwatch League Viewership?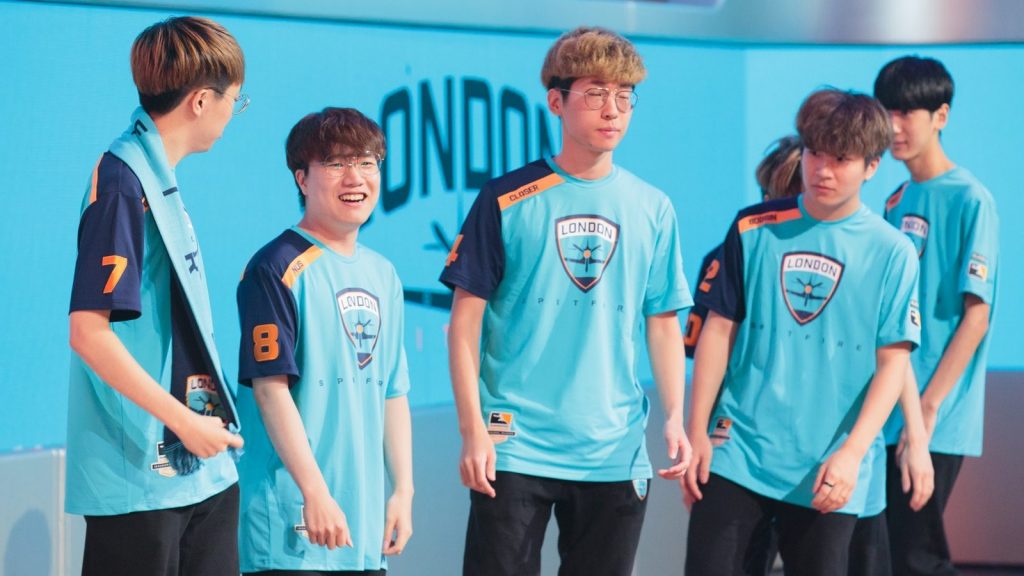 There's clearly a problem with Overwatch League Viewership. Though, what's the underlying cause?
In our last episode of State of the Community for the title, we discussed how poorly the Contenders scene was being handled. This might have spiralled to garner this result.
Many have blamed the format, saying that league matches haven't proved to offer enough excitement, which is what 2021 looks to change. However, this explanation doesn't explain how viewership was retained for 2019.
Then, of course, there's the elephant in the room – the transition to online.
This is likely the culprit. Indeed, the Overwatch League took a while to adapt to the online format, cancelling roughly two months of competition and derailing the scene entirely.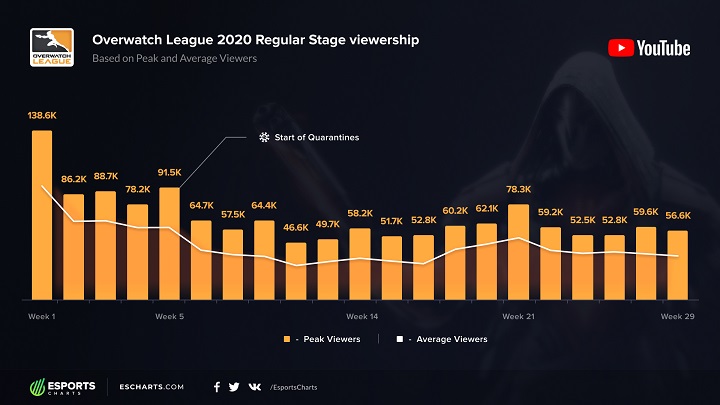 Though, in my mind, the online conversion simply facilitated something that was already taking place. Overwatch League Viewership was already beginning to decline prior to it, due to the state of the game. To prove this, Call of Duty, as managed by the same developer, suffered from the same situation but still managed to break records!
What changes are needed?
Competitive Overwatch desperately needs an injection of energy, new blood and just excitement overall. I do believe that after 3 years, more can be done to truly keep the game alive. Especially now, game after game offers new experiences which Overwatch players are hopping over onto, such as VALORANT.
That's where Overwatch 2 seems to fit in. Perhaps an exciting new sequel could rekindle the playerbase and give life back to the competitive scene. Yet, we have a lot to wait for as the game is planned for a late 2021 release.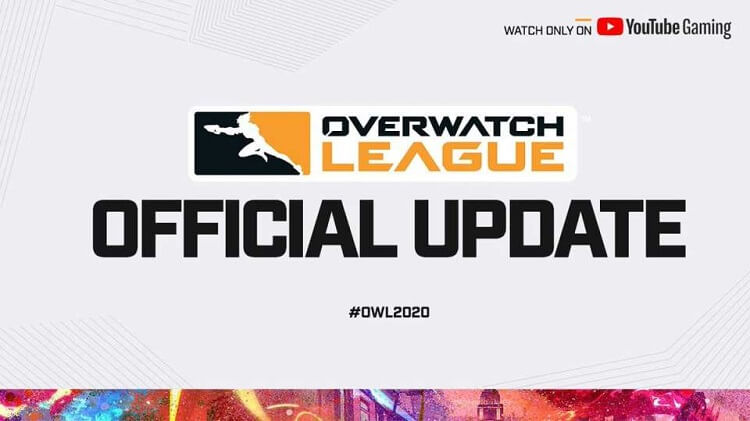 Besides possible changes, the upcoming season also looks to switch things up by copying Call of Duty's league format with events. Overwatch League Viewership for 2021 looks to benefit from contested double-bracket events to crown monthly champions and tighten the level of competition.
Starting soon, with no official date, this fourth season of the Overwatch League could prove essential to the future of the competitive scene.
For more esports news, visit: https://www.esportsguide.com/news