Unlike other competitive League of Legends regions, the LCS 2021 will be keeping the score from the previous season. Indeed, that's allowed for the LCS 2021 Summer to be that much more exciting. Heading into Week 3, there's one match up on everyone's mind in the midst of an awesome assortment of games!
Accordingly, Week 3 kicks off on 19th June, running to the 21st June. Here are the standings as of right now for the LCS 2021 Summer event: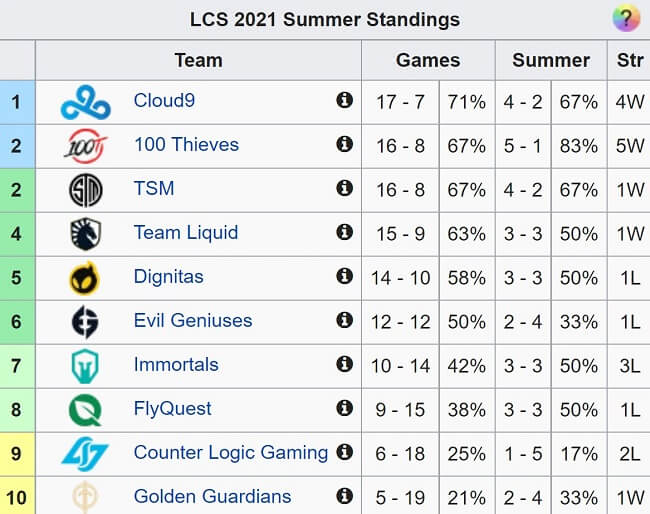 Bearing this in mind, and the vast array of games, we'll be listing some key matches below for you:
TSM vs Dignitas – a nice fight for the top 5 this weekend could help form how the top 6 look with TSM as the favourites for this match.
TSM vs Cloud9 – another tough fight for TSM, they'll be taking on the current leaders in Cloud9 for an epic showdown to shape up the top end of the table
Immortals vs FlyQuest – with both teams sitting at 7-8th, this is an incredible opportunity for either team to stay in the top 8, away from the posing threat of Counter Logic Gaming beneath them
For the entire schedule, check out the site.
For more esports news, visit: https://www.esportsguide.com/news