It's one of the two massive esports events taking place this fall. Accordingly, the LoL World Championship 2022 looks to spin an epic story and bring the house down, pushing the limit of esports. Bearing this in mind, it's a must-watch event – read on to learn how to watch in this featured article!
Event Background
As we'll reiterate, this is not only the largest competitive LoL event, but one of the very best in the industry. Accordingly, across multiple regions, teams have been competing to earn coveted spots at the most prestigious event of the year.
Ranging from franchised leagues to smaller regional leagues, the very best teams in the world are heading to the exciting North American venue. Indeed, bringing the competition to the continent for the first time in a while, the event looks to run from 29th September to 5th November.
Offering an incredible journey, the following teams are those who'll be taking part:
Play-In
Beyond Gaming
Chiefs Esports Club
DetonatioN FocusMe
Evil Geniuses
Fnatic
LOUD
DRX
Istanbul Wildcats
Isurus
MAD Lions
Royal Never Give Up
Saigon Buffalo
Main Event
Cloud9
T1
EDward Gaming
JD Gaming
G2 Esports
DWG KIA
Rogue
Top Esports
GAM Esports
Gen.G
CTBC Flying Oyster
100 Thieves
With the prize pool being revealed after the event, it's clear what's up for grabs here – international dominance over the Summoner's Rift. Any team winning here writes themselves into the history books.
Format
Starting with the Play-In event, this will come before the Main Event and will run from 29th September up to October 4th. Here, from the 12 teams seeded, only four will join the Group Stage of the Main Event.
To do so, teams will first have to fight through a Group Stage, where teams have been split into two groups of six as follows:
Play-In Groups:
A – Beyond Gaming, Chiefs Esports Club, DetonatioN FocusMe, Evil Geniuses, Fnatic, LOUD
B – DRX, Istanbul Wildcats, Isurus, MAD Lions, Royal Never Give Up, Saigon Buffalo
Here, teams will compete through a single round robin, facing each other once, in short BO1 matches. From here, only the top team from each group will advance to the Main Event, collecting two out of the four seeds.
Meanwhile, 2-4th from each group progress to the Knockout Stage of the Play-In. Here, 3rd place teams face 4th place teams to then take on the 2nd place teams to earn the final two Main Event seeds. Note that here, with higher stakes, matches are best of five.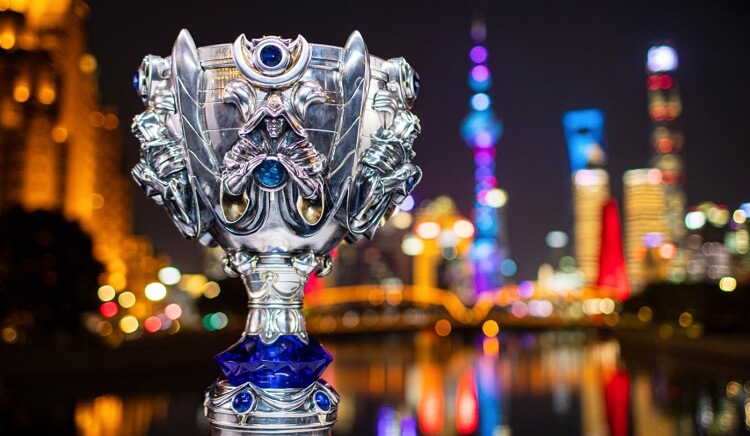 With the four seeds for Main Event decided, they join the other 12 teams as soon as 7th October. After a short pause, the competition will continue with another Group Stage, consisting of the higher seed teams and the four teams from the Play-In – split into four groups of four as follows:
Main Event Groups:
A – Cloud9, T1, EDward Gaming, TBD
B – JD Gaming, G2 Esports, DWG KIA, TBD
C – Rogue, Top Esports, GAM Esports, TBD
D – Gen.G, CTBC Flying Oyster, 100 Thieves, TBD
Within these groups, a double round robin (teams face each other twice), will take place. After all of the BO1 matches, only the top 2 teams will progress to the Knockout Stage.
Once in the Knockout Stage of the Main Event,, a single elimination bracket with random seeding will determine a new world champion – BO5 matches throughout.
Schedule for World Championship 2022
Stretched over a month of competition, the schedule is rather expansive. Feel free to take a look at the full schedule over at the LoL Esports page here.
Watch World Championship 2022 on esportsguide
You can also watch the event live stream via our very own website. Providing an extensive list of the biggest esports together with streams for each esports match live today or upcoming matches.
Predictions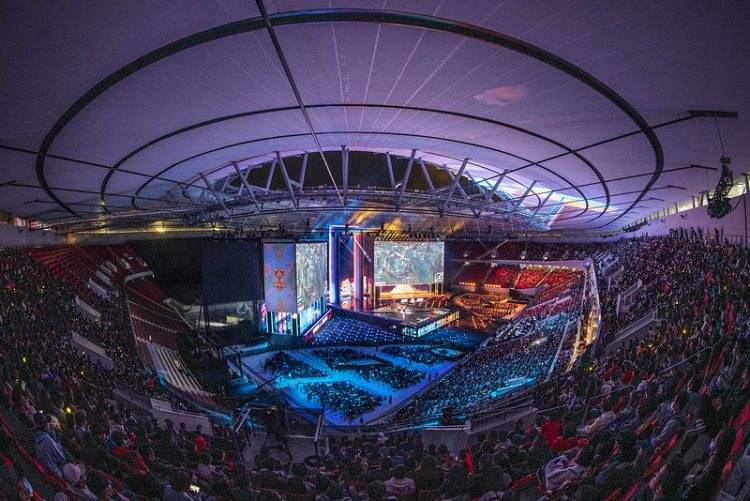 Now, for those unaware, international events only take place twice for LoL every year. Before Worlds, the Mid-Seasonal Invitational provides a look at the competition.
Heading into Worlds, here are the expectations set by MSI 2022 below:
#1 – Royal Never Give Up – LPL
#2 – T1 – LCK
#3-4 – EG (NA), G2 Esports (EU)
Here on esportsguide we'll be providing extensive coverage of this massive event in the coming weeks!
For more esports news, visit: https://www.esportsguide.com/news