Indeed, heading into Day 5, Group A was on everybody's mind. Concluding the second round robin of the Group, all eyes were on G2 Esports and Suning to see who'd take the first seed. While Team Liquid had the potential for an upset, and did manage to steal a series, it was all for nothing. Our daily recaps of Worlds 2020 continue with the action – here's a Day 5 recap!
Schedule Results for Worlds 2020
Team Liquid vs G2 Esports (0-1)
Machi Esports vs Suning (0-1)
G2 Esports vs Machi Esports (1-0)
Suning vs Team Liquid (0-1)
Team Liquid vs Machi Esports (1-0)
Suning vs G2 Esports (1-0)
Tiebreak – Suning vs G2 Esports (1-0)
Format Update for Worlds 2020
Here's how Group A concluded at the largest esports event in the world: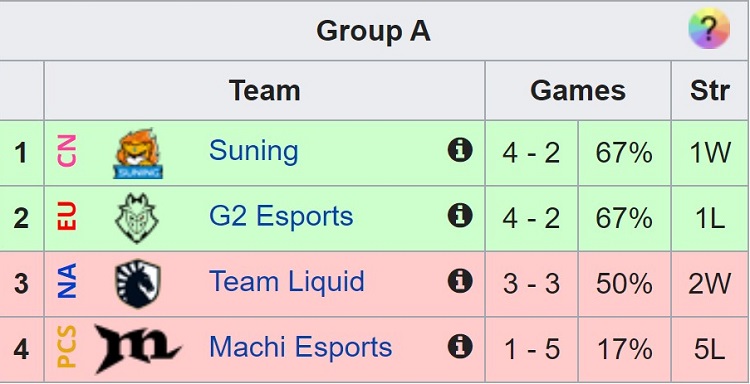 Highlight of the Day
Without question, even though Team Liquid beating Suning was impressive, the tiebreaker is our highlight of the day. With G2 and Suning having won one of their encounters, it was a BO3 that was meant to be. The rematch ended up with Suning ultimately coming out on top and claiming the first seed.
Tomorrow, Day 6, will witness the completion of Group B. Can DAMWON Gaming finish the group undefeated or will JD Gaming pull something out of a hat?
For more esports news and daily recaps, visit: https://www.esportsguide.com/.