American organization T1 has just announced that they are adding Curry for their VALORANT squad. Here is their announcement:
T1 adding Curry for VALORANT – Who is he?
18-year-old Rahul "curry" Nemani is an up and coming prodigy when it comes to FPS esport titles. He kicked off his career in CS:GO, back when he signed with InControlGaming in 2018. Curry kept on climbing the ranks and tiers of American CS:GO until he reached a whole new level with Triumph. It's fair to say that he found most of his success in 2020, mainly with this squad.
He has now switched over to VALORANT with hopes of finding even more success in another esport title.
Here are some of Curry's best achievements:
1st in ESEA Season 33: Premier Division – North America Finals – 7th August 2020 – $12,500
5th/6th in BLAST Premier: Spring 2020 American Showdown – 5th Junge 2020 – $10,000
2nd at NCS Grand Finals 2019 @ Fragadelphia 14 – 15th December 2019 – $9,000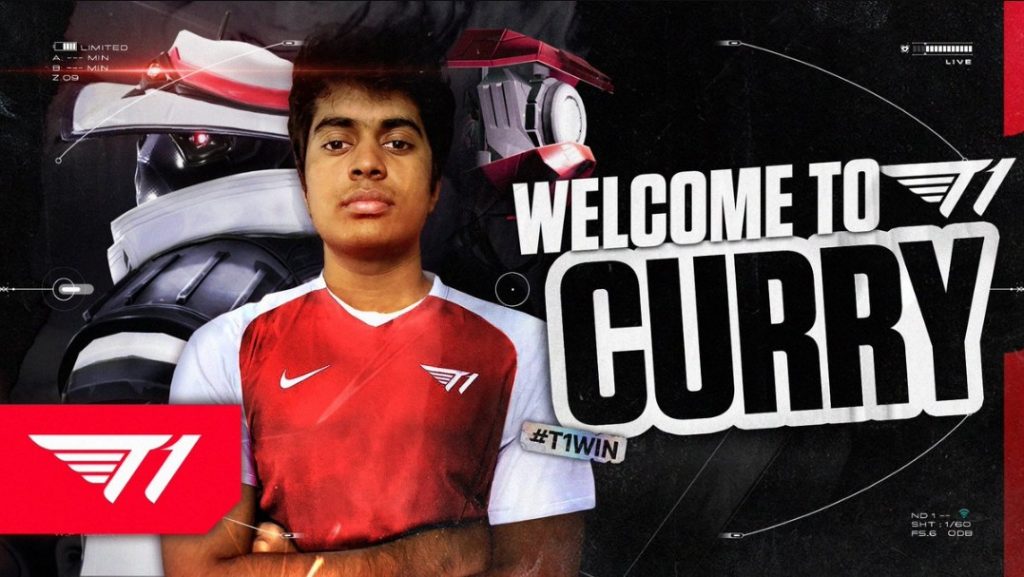 What's next for T1?
Hopefully with this roster change T1 can build a strong chemistry heading into the Stage 1 Challengers 3 event of the VALORANT Champions Tour. These tournaments are crucial to qualify for, especially for a big organisation such as T1. For now, we can only speculate what this team will be able to achieve, but we're sure to see them on top in no time.
Be sure to keep yourself updated on all the important esports news here on www.esportsguide.com!