It's definitely been a while since we've had the opportunity to sit back and study the community. This past year, the esports industry, like any other, went through a barrage of change. Amongst these changes, massive leaps for the industry where also observed as other industries failed. In this State of the Community, we'll be diving in to the Rise of Esports Viewership 2020!
To do so, we have two statistical sources we'll be referring to and commenting over. To begin with, let's first understand how esports viewership progressed in 2020. Accordingly, it's important to understand, before diving into the statistics, that esports viewership was always planned to grow in 2020.
Esports Viewership 2020 – More Time Spent Watching by Established Fans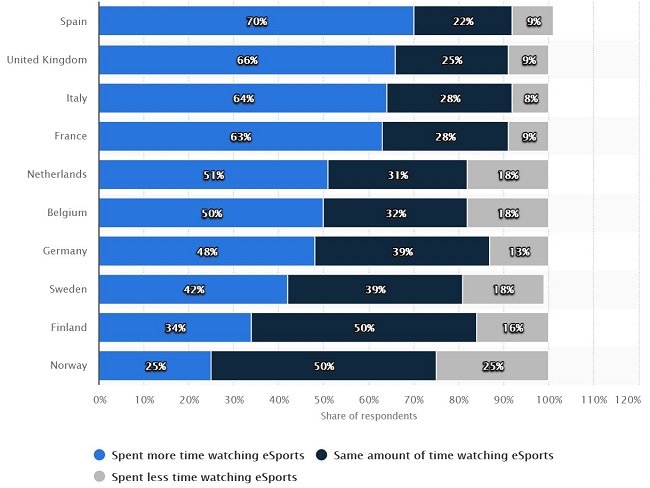 As viewable above, the statistic takes into consideration the esports viewership from a handful of European countries. Particularly, this study evaluated how established viewers of esports, those who were watching in 2019, changed their behaviour in 2020. Indeed, as visible above, an overwhelming increase was observed.
Also, all of the details were conducted as of June 2020 – observing that the swap to online did not deter viewership.
Here are a few ideas I'd consider:
Esports fans continued to watch more esports – I think that's safe to say
However, we must bear in mind that many of those that would have attended physically, would have had to stream online
Bringing in New Viewers – Expanding the Community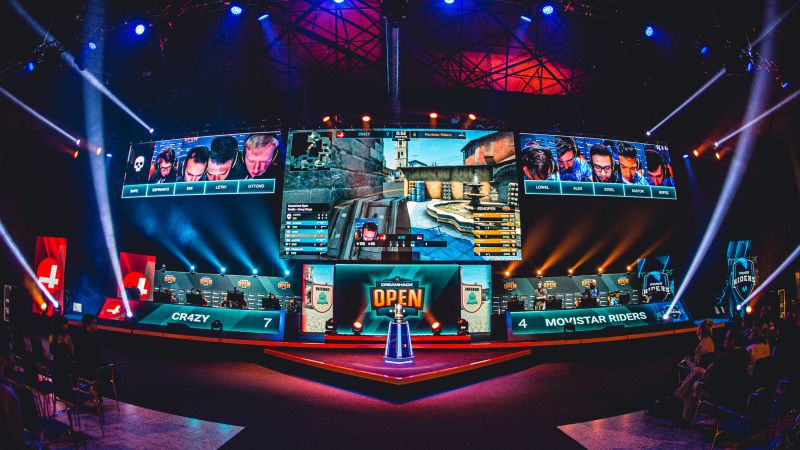 Our second source for this featured article is Newzoo with their yearly report. Accordingly, it took into account a more broad look at how esports viewership has increased. Here's how 2020 stacked up in Europe for esports compared to other years:
2018 – 79 million viewers
2019 – 86 million viewers
2020 – 92 million viewers
With a growth in viewership, so too has awareness. The Newzoo report also took care of the following statistics:
2018 – 1.43 billion
2019 – 1.8 billion
2020 – 2.0 billion
I think I don't need to add much year – we can confidently say that Esports Viewership 2020 was a great success.
A Look at the Top Events and Platforms
Now, let's divert our attention to who sits on the top in terms of viewership. Luckily, we can now turn to statistics from Streamlabs to really uncover the facts.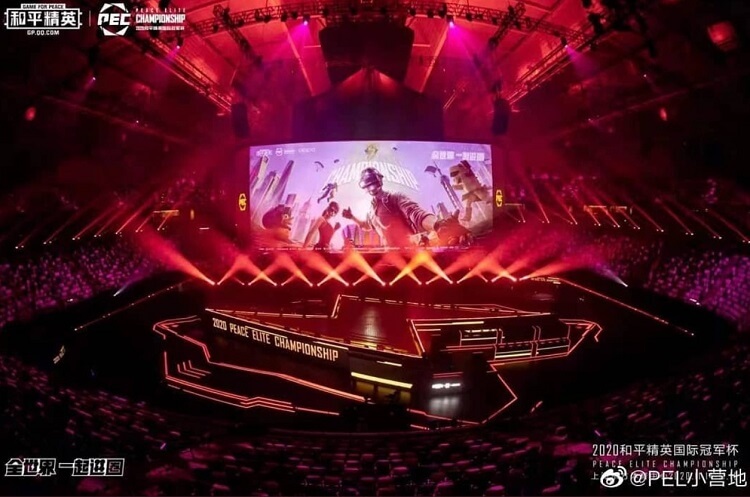 How did the streaming platforms stack up?
Twitch – 205.6 million hours – 91.1%
YouTube Gaming – 12.5 million hours – 5.5%
Facebook Gaming – 7.6 million hours – 3.4%
Notably, YouTube Gaming has enjoyed a great amount of growth this year together with Facebook while Twitch remains on top.
Esports Leagues with the most hours watched
League of Legends Champions Korea – 33,310,312 hours
PUBG Mobile World League 2020 – 33,179,000 hours
League of Legends European Championship – 28,957,234 hours
Beyond the fact that League of Legends is the top esport, I'd like to point out the success of PUBG Mobile. The mobile esport has simply grown straight through the roof this past year and it shows.
Conclusion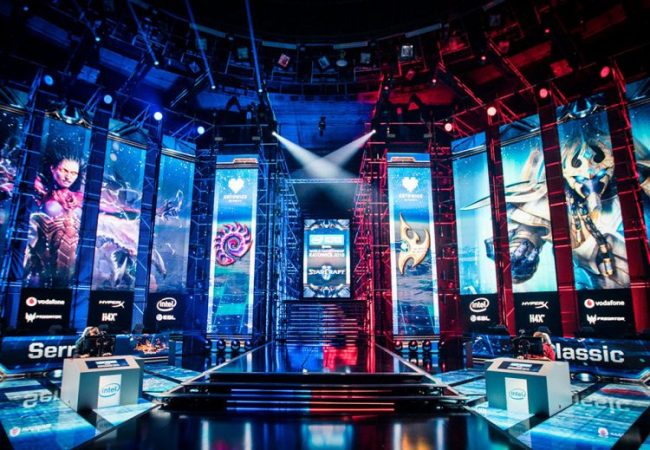 One further thing to note is that rates of sponsorship has also increased in this time. This is probably de to the fact that esports is entirely viable as an online-only experience.
Indeed, this is exactly what I hoped to point out today. Bering in mind all the numbers, it's plain as daylight that Esports Viewership 2020 was a major success despite the switch to online.
Before concluding, we'd like to once again accredit, Newzoo, Statista and Streamlabs for the great statistics.
For more esports news and discussions like this, please visit: https://www.esportsguide.com/news