Last weekend, the Sentinels lineup managed to win the North America Stage 2 Challengers Finals. They defeated some of the best to come out on top. Here is how it all played out:
Final Standings + Winnings:
1st – $40,000 – Sentinels
2nd – $20,000 – Version1
3rd – $15,000 – Cloud9 Blue
4th – $10,000 – Team Envy
5th-6th – $5,000 – NRG
5th-6th – $5,000 – 100 Thieves
7th-8th – $2,500 – Andbox
7th-8th – $2,500 – XSET
Sentinels win North America Stage 2 Challengers Finals – How did they do it?
Sentinels kicked off the event with a best of 3 series versus Version1's newest roster. V1 won the first map, but what followed was a dominating session of 2 maps by Sentinels, winning the series 2-1. This got them into the upper bracket Semifinals versus the 100 Thieves. This was overall a close series, which in the end, finished 2-1 in favour of Sentinels.
Upper Bracket vs Cloud9
The Upper Bracket Final was quite different than usual, as this time round Cloud9 Blue managed to be somewhat successful. Unfortunately this successful run was short-lived, as Sentinels quickly shut them down with a 2-1 victory. What's surprising is that Cloud9 actually won the second map (Split) 13-1, definitely not a result anyone expected.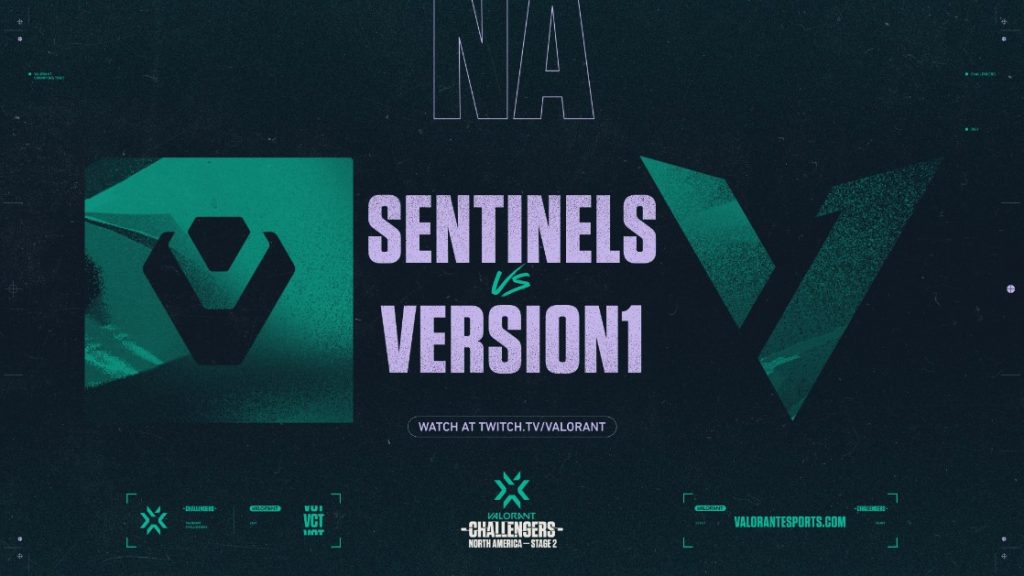 Grand Finals
During Sentinels heroic run through the upper bracket, Version1 had been climbing slowly through the losers bracket. They beat teams like Andbox, NRG, Team Envy, as well as Cloud9 to reach the Grand Finals. Overall the Final series came close, but in the end, the dominant Sentinels reigned supreme once more. With this win they're crowned champions of the North America Stage 2 Challengers Finals and they got a spot at Masters Reykjavík.
Visit www.esportsguide.com for more esports news!