Red Bull are announcing Home Ground, their very own VALORANT event. The event will feature a different format than we normally see, and 8 of the best European teams. Here is their announcement:
Format for the Red Bull Home Ground event
The main format will feature a single elimination bracket, where all matches are set in a best of 5. Each team that will partake in the tournament will pick their chosen strongest map and select it as their 'home ground'. The Home grounds will be played first, and if a team wins both home grounds they will instantly win out the best of 5. This format will be very exciting to witness as this will determine which team is strongest at countering map picks.
Teams participating
The event will feature 8 teams, where 7 of which have been invited, and one final team will have to pass through the event qualifier. Some of these invited teams are: G2, Team Liquid, Guild Esports, and the turkish Futbolist roster. Full team list below:
Guild Esports
SUMN FC
Ninjas In Pyjamas
Team Liquid
Futbolist
G2 Esports
TBD (Invited)
TBD (Qualifier)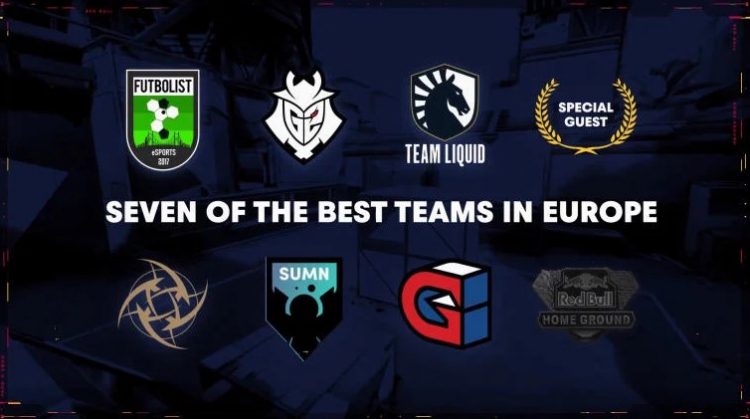 Additional details
The Redbull Home Ground will take place between the 28th and 31st of January and will consist of a £24,000 GBP prize pool. The tournament will take place on VALORANT's newest patch (2.01) and will stream in English on the official Redbull Twitch channel.
This event is definitely going to be an unmissable one. With so many teams within VALORANT making changes, it's going to be very exciting to see which team has worked the hardest during this holiday period.
Be sure to keep yourself updated on www.esportsguide.com for all your esports news!