Event Background
Here at esportsguide we've already previewed the PUBG Mobile Global Championship. Accordingly, it's the largest competitive PUBG Mobile event in the history of the mobile game. Indeed, $2,000,000 are officially on the line thanks to Tencent, giving all 24 teams encouragement to perform to the best of their ability in the largest mobile esports event ever.
Kicking off on the 24th November, here are the 24 teams originating from all over the globe:
Bigetron RA
Futbolist
Four Angry Men
Nova Esports
Aerowolf LIMAX
Secret Jin
RRQ Athena
POWER888 KPS
Team Secret
Loops
The Unnamed
Execute Esports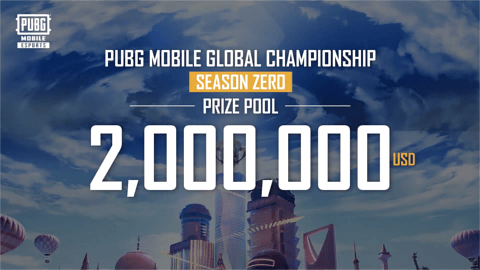 A7 eSports
Natus Vincere
Klas Digital Athletics
GODSENT
KoninaPower
Abrupt Slayers
DRS Gaming
A1 eSports
BLUE BEES
Archer Gaming
Zeus Esports
A Final Country Invite
These are the top 24 teams in the world, with all of them earning a spot through seeding.
Format
The competition is being split up into two separate stages. Namely, it's split into the League Stage and an exciting Super Weekend. Kicking off on the 24th November, it all kicks off with the 24 teams seeded into 3 groups. Following 4 weeks of League Stage, the top 16 can then move into the Super Weekend.
Group A – Aerowolf LIMAX, POWER888 KPS, Loops, DRS Gaming, GODSENT, Nova Esports, Archer Gaming and BLUE BEES
Group B – Secret Jin, Abrupt Slayers, The Unnamed, Klas Digital Athletics, Four Angry Men, ZEUS ESPORTS, A7 eSports and KoninaPower
The last one – Group C – RRQ Athena, Execute Esports, Natus Vincere, Bigetron RA, Futbolist, Team Secret, A1 eSports and an unannounced one.
After the 12 matches each week, the top 16 will move onto the Super Weekend. Here, a single lobby format will play out with 18 matches in a week every weekend. Over here, teams will earn points for their final standings.
Point System
Kill points – 1 per kill
1st – 15
2nd – 12
3rd – 10
4th – 8
5th – 6
6th – 4
7th – 2
8-12th – 1
13-16th – 0
The format concludes with the League Finals in January 2021.
Schedule for the PUBG Mobile Global Championship 2020
We'll try keep it concise and detailed at the same time.
League Stage
24-25th November – Week 1
1-2nd December – Week 2
8-9th December – Week 3
15-16th December – Week 4
Super Weekends
27-29th – Super Weekend Week 1
4-6th December – Super Weekend Week 2
11-13th December – Super Weekend Week 3
18-20th December – Super Weekend Week 4
This will be followed up by the League Finals taking place in January 2021.
Watch the PUBG Mobile Global Championship 2020 stream on esportsguide.com
You can also watch the PUBG Mobile Global Championship 2020 live stream via our very own website. Providing an extensive list of the biggest esports together with streams for each esports match live today or upcoming matches.
Predictions
This is a highly difficult prediction to make – each team is a winner in their own right. Besides that, the competitive genre of battle royale in itself is unpredictable enough.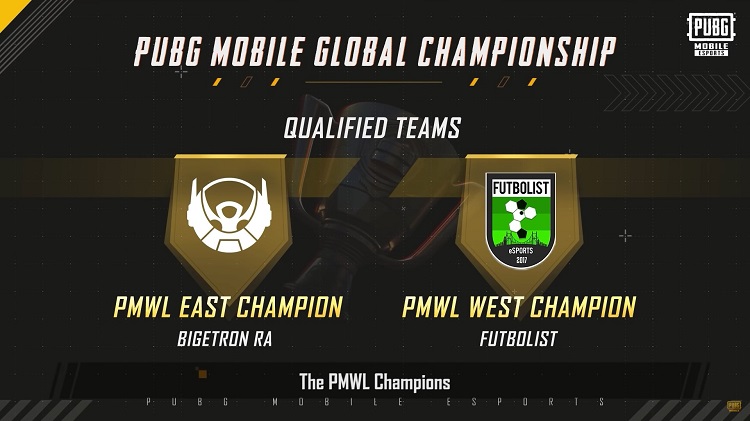 In terms of favourites, two teams stand out. Indeed, the respective champions of the World Leagues are definitely the ones to watch out for. Namely, Bigetron RA from World League East and Futbolist from World League West are your favourites. Both teams manage to come out on top across 4 regions – an achievement not to be taken lightly.
Regardless, every team stands a solid chance out there on the battleground. This includes the unannounced final team we cannot wait to hear about!
For more esports news, be sure to tune in to the following site: https://www.esportsguide.com/news