There's no beating around the bush here. Indeed, we're heading for the largest competitive LoL event of the year and possibly the largest esports event of the entire year too! In this episode of How to Watch, we'll be covering everything to do with Worlds 2021 LoL – read on to learn more!
Event Background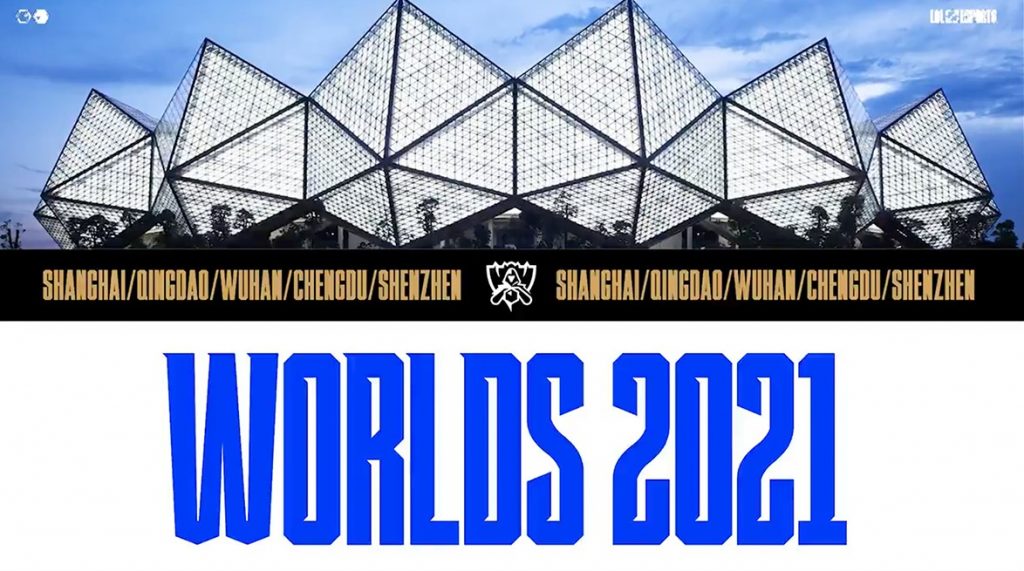 Accordingly, in this article we'll be mentioning both the Play-In and Main Event stages of the event.
We're heading to Iceland starting from October 5th all the way to 6th November. Offering multiple stages of offline competition, the event is one of the top in the world and inviting teams from almost every single regional league in the world.
To kick things off, let's take a look at our teams participating:
Play-In:
LNG Esports
Hanwha Life
Cloud9
Beyond Gaming
RED Canids
Unicorns of Love
DetonatioN FM
Infinity Esports
PEACE
Galatasary Esports
Main Event:
EDward Gaming
DWG KIA
MAD Lions
PSG Talon
FunPlus Phoenix
Gen.G
Fnatic
100 Thieves
RNG
T1
Rogue
Team Liquid
What are they fighting for? Apart from the undisclosed prize pool, all teams are fighting for the pride to be crowned Champions of the Summoners' Rift and bring home the victory to their region. Over the past two years, LCK have dominated – let's see what's next!
Format
In terms of format, we have the two stages to discuss.
Kicking things off with the Worlds 2021 Play-In, 10 teams are headed to sort out the final four seeds for the Main Event. Here, first we'll dive into a group stage for the 10 teams with two groups.
Following a single round robin with BO1 matches, the top team from each group will earn their seed to the Main Event.
Group A – Hanwha Life Esports, Infinity Esports, LNG Esports, PEACE, RED Canids
Group B – Beyond Gaming, Cloud9, DetonatioN FocusMe, Galatasary Esports, Unicorns of Love
For the remaining 8 teams, they'll fight off in a Knockout stage with BO5 matches where the top 2 teams will earn the final two seeds.
Moving on to the Main Event, we have a similar story. Here, we once again start with 16 teams in the Group Stage based on seeding. Matches will be BO1 within a double round robin – the top two from each group progress to the Knockout stage:
A – DWG KIA, FunPlus Phoenix, Rogue, TBD
B – 100 Thieves, EDward Gaming, T1, TBD
C – Fnatic, PSG Talon, Royal Never Give Up, TBD
D – Gen.G, MAD Lions, Team Liquid, TBD
At this point, we'll have the final 8 teams. These will go at it in a Single Elimination Bracket Knockout Stage with BO5 matches to end the season.
Schedule for Worlds 2021 LoL
With such an immense event, we highly recommend visiting the event page for the full and official schedule in your regional time.
Watch Worlds 2021 LoL on esportsguide
You can also watch the Worlds 2021 LoL live stream via our very own website. Providing an extensive list of the biggest esports together with streams for each esports match live today or upcoming matches.
Predictions
Heading into this international event, many would like to favour the likes of LCK champions in the form of DWG KIA.
However, at the last international event we witnessed, the likes of RNG surprised everyone with a strong win for the LPL region at the MSI 2021 event earlier this year.
Bearing this in mind, we expect this event to be a war between the LPL and LCK regions with everyone else trailing behind.
For more esports news, visit: https://www.esportsguide.com/news