Tomorrow, we'll see the VCT 2021 Game Changers NA Series 2 play out. This tournament will feature the best North American female teams, and they'll all be competing for the $50,000 prize pool. Here's everything you need to know!
Tournament's background
The VCT Game Changers event is a year-long program which emphasises on creating new opportunities and exposure for women and marginalized genders seeking to participate in VALORANT esports. This will work through a combination of community events and top-tier competition. For this event, North American org Dignitas has joined as a presenting partner. Ironically, the Dignitas Female roster is also participating in this event.
How to qualify for the main event
.For this tournament, every team had to go through the open qualifiers which played out between the 19th and 20th of June. There were only 8 spots to be given from the qualifiers. Unfortunately this meant that we had a lot of well-known teams like Gen.G Female and Man I Love Fwogs not qualifying.
Prize distribution
There will be a total of $50,000 to be split between the top 8 teams. Here is a list of how the prize pool will be spread:
1st – $20,000
2nd – $10,000
3rd – $7,000
4th – $5,000
5th-6th – $3,000
7th-8th – $1,500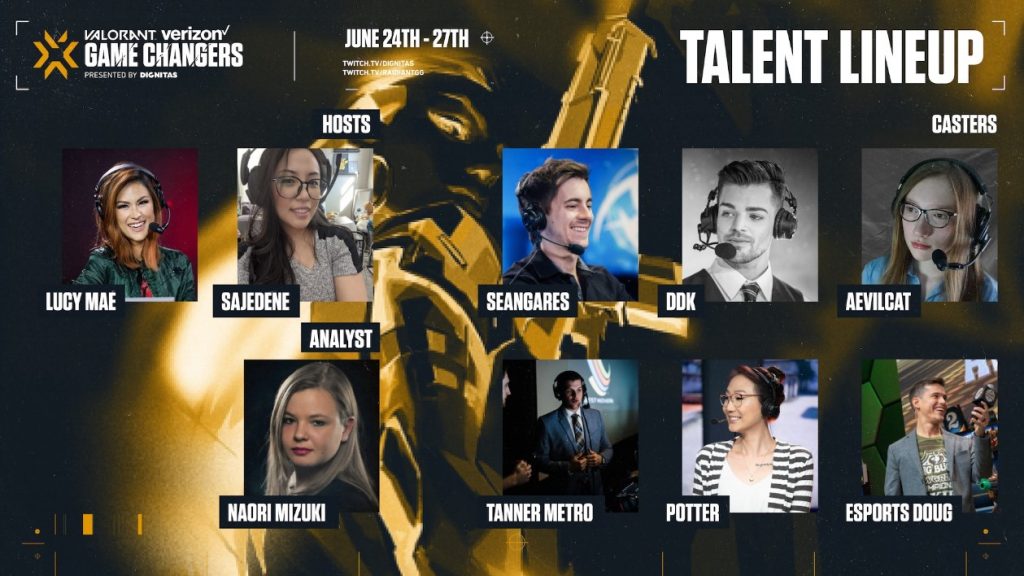 Tournament Format for the VCT 2021 Game Changers NA Series 2
The tournament has a very standard format. It will kick off with a double elimination bracket where each match is a best of 3. On the other hand, the Grand Finals are played in a best of 5.
Teams Participating
A total of 8 teams are participating in the VCT 2021 Game Changers NA Series 2. Here's a short list of all teams taking part: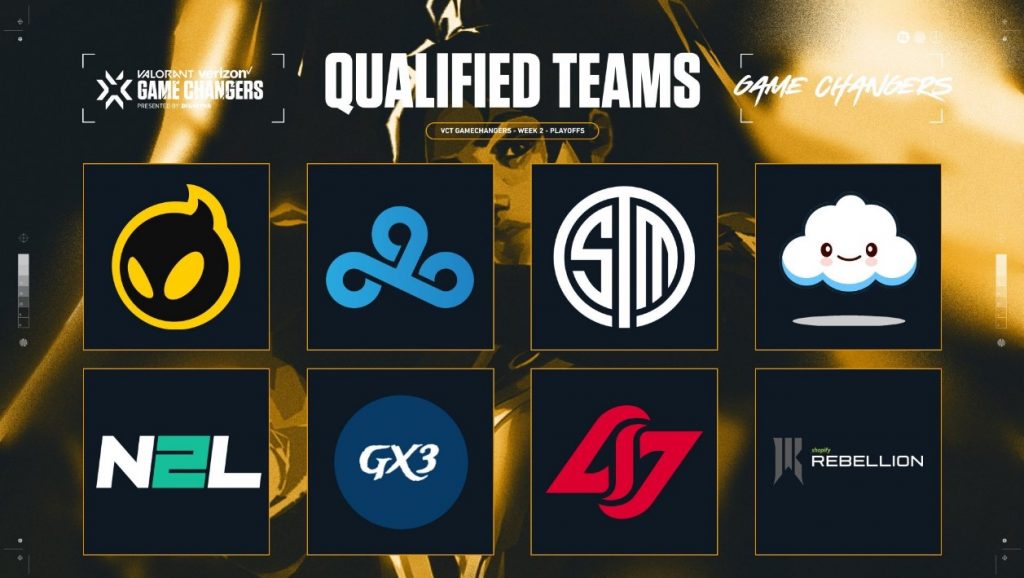 Schedule list
The event kicks off tomorrow, the 24th of June and will continue to play out till the 27th of June. Here are the starting matches of the event:
Upper Bracket Quarterfinals – June 24th:
21:00 CEST – Dignitas Female vs Shopify Rebellion
21:00 CEST – Just Breathe vs CLG Red
23:30 CEST – Cloud9 vs NOTHING2LOSE
23:30 CEST – TSM Female vs GX3
Streaming platform list
The event will be split on two separate streams. Here is the link for the Primary English stream, and here is the link for the Secondary English stream.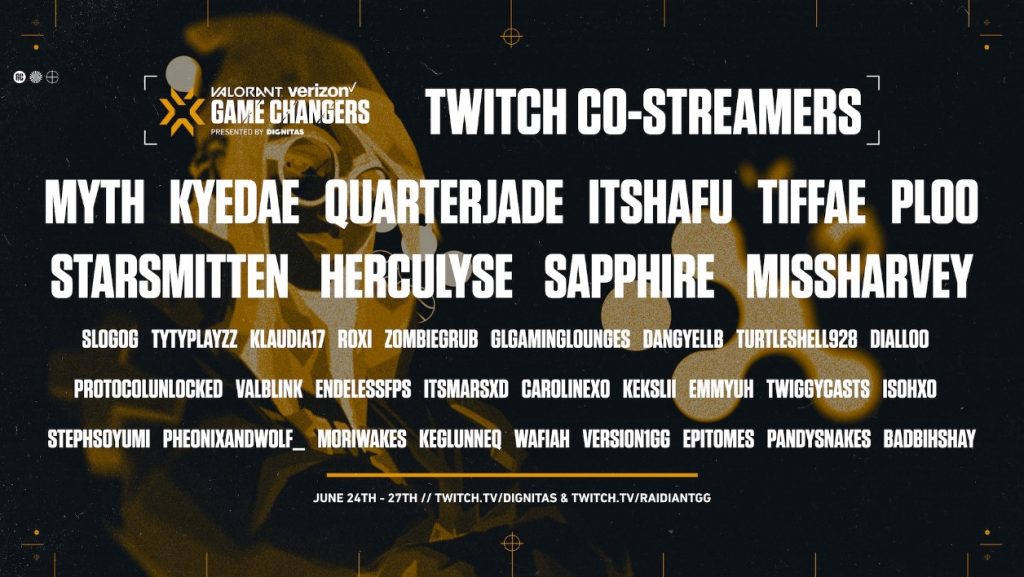 Watch the VCT 2021 Game Changers NA Series 2 stream on esportsguide.com
You can also watch the VCT 2021 Game Changers NA Series 2 live stream via our very own website. Providing an extensive list of the biggest esports together with streams for each esports match live today or upcoming matches.
VCT 2021 Game Changers NA Series 2Predictions
With so many talented female teams participating, it's going to be hard to pick out the winner. Considering the recent results in the latest female competitions, we can state that Dignitas and Cloud9 have the highest chances of winning the event. That being said, anything can happen, and we cannot wait to see this tournament play out!
Be sure to keep yourself updated with www.esportsguide.com for all your esports news!