The highly anticipated DreamHack Masters Winter 2020 Europe event will be kicking off today and in this article we'll be going over everything you need to know, and how to watch it.
Tournament's background
Dreamhack is the World's largest computer festival. This year they hosted only 3 events (DreamHack Anaheim 2020 & DreamHack Leipzig 2020, DreamHack Open Fall), as most of the events they had scheduled were cancelled due to the pandemic.
How to qualify for the main event
Most of the teams participating (10 teams) were invited to the event (Nemiga came as a replacement for Sprout. 4 teams (Astralis, Complexity, G2, Team Liquid) were slotted in as partnered teams and the others (2 teams) came through the closed qualifier.
Prize distribution
The total prize pool amount to be distributed is of $150,000 USD. Here below is a list of how the prize money is to be spread:
1st – $60,000
2nd – $30,000
3rd-4th – $12,000
5th-8th – $5,000
9th-12th – $2,500
13th-16th – $1,500
Tournament format
The tournament format for DreamHack Masters Winter 2020 Europe follows a pretty standard procedure.
Group Stage:
Two double-elimination groups
Each group with 8 teams
All matches set in a best of 3 format

The top 4 teams from each group advance to the playoffs
Playoffs:
Single elimination bracket
All matches set in a best of 3 format (Except Grand Final)
Grand Final is in a best of 5
Teams Participating
There are a total of 16 teams participating at the event. Here they are in their respective groups:
Group A
Complexity
Heroic
Cloud9
ENCE
FaZe Clan
Team Spirit
C0ntact Gaming
Gambit
Group B
Astralis
Team Liquid
Godsent
G2 esports
Nemiga Gaming
FURIA
North
Mousesports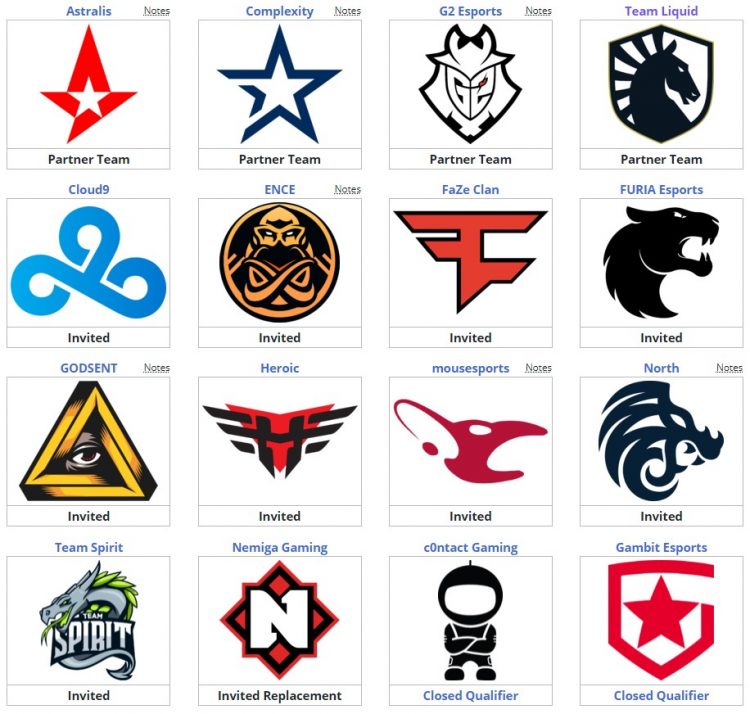 Schedule list
Group A
13:00 CET – Heroic vs C0ntact Gaming
13:00 CET – FaZe Clan vs Team Spirit
Group B
16:30 CET – Astralis vs Godsent
16:30 CET – Team Liquid vs Mousesports
Group A
20:00 CET – Complexity vs ENCE
20:00 CET – Cloud9 vs Gambit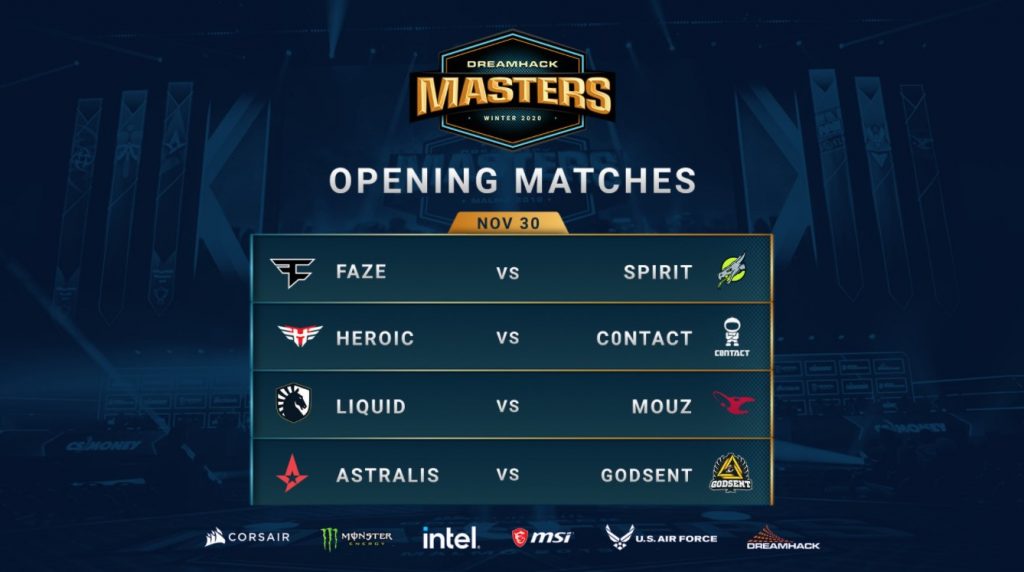 Streaming platform list
The DreamHack Masters Winter 2020 Europe event will be live streamed on the official DreamHack twitch channel. The tournament is going to be broadcasted in other languages to suit all types of viewers (Russian, Portuguese, Sweden, Serbian, Chinese, Hungarian, Finnish)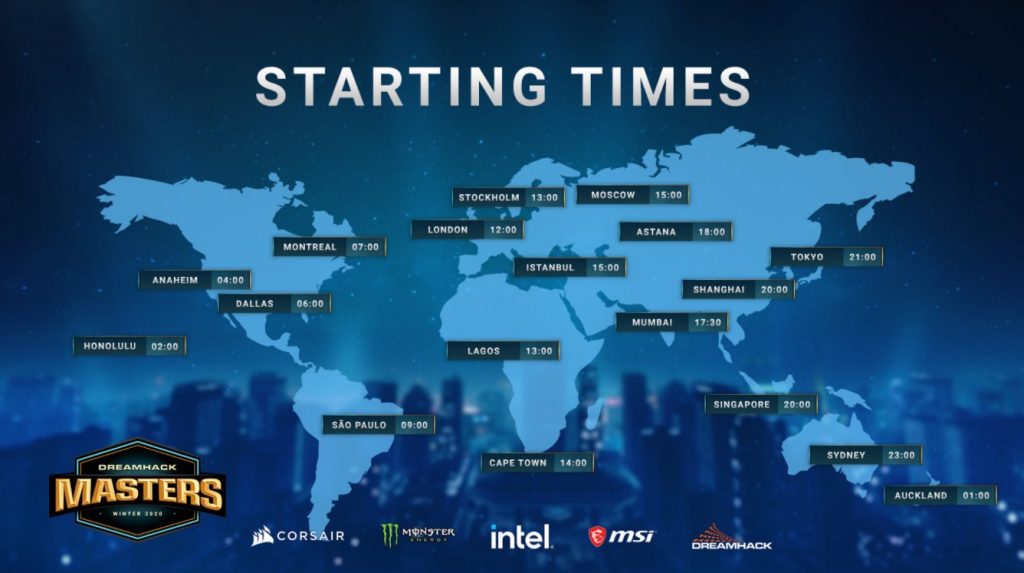 Watch the DreamHack Masters Winter 2020 Europe live stream on esportsguide.com
You can also watch the DreamHack Masters Winter 2020 Europe live stream via our very own website. Providing an extensive list of the biggest esports together with streams for each esports match live today or upcoming matches.
Predictions
When it comes to predictions for events like these, when there's this huge amount of talent within the teams, we have to base out predictions on their previous results. In this case Heroic or Furia have the highest chances of winning DreamHack Masters Winter 2020 Europe.
Be sure to keep yourself updated with www.esportsguide.com for more esports news!