Following multiple regional competitions, the competitive StarCraft II community is ready for another international competition. Accordingly, the DH SC2 Masters 2022 Valencia event is right around the corner. Read on to learn How to Watch this exciting event below!
Event Background
For those unaware, the past few years of Tier 1 StarCraft esports has involved ESL's Pro Tour.
Bearing this in mind, the Valencia Masters event will be the first of two offline Global Events of the ESL Pro Tour. Organized in combination with DreamHack, this offline event will be inviting the best of the best to compete.
Fighting for the majority of a $100,000 prize pool, the event will span from 1st to the 3rd July. Note that there are also some valuable EPT Global Points on the line too.
Anyways, usually we list our competitors here, and we'll do so for the 60 competitors as listed below:
Regional Qualification: Astrea, Creator, herO, Neeb, Nice, ByuN, Clem, HeRoMaRinE, Maru, SpeCial, Dark, DRG, Lambo, MeomaikA, RagnaroK, Reynore
Open Signups: AZTEX, DnS, FightingFrog, ForJumy, Gerald, Harstem, HolyHit, Killermonjas, Krystianer, MaNa, Maplez, NightMare, NightPhoenix, PappiJoe, PattyMac, PtitDrogo, Rhizer, ShaDoWn, ShoWTimE , SlavaZA, TheNovack, trigger, velego, Zain, piglet, BabyMarine, Botvinnik, Bunny, control, Dolan, HydraulixXD, Kelazhur, Spirit, uThermal, Vindicta, Aristori, dansigodz, Elazer, Scarlett, ShaDow, Solar
Read on as we dice into the complicated format below.
Format
Indeed, this event has perhaps one of the most complicated formats ever for an event – finding a victor from all these competitors is not easy.
In summary, there will be five stages of competition:
First Group Stage – 24 players in 6 groups of 4 players each. Accordingly, after round robin, top 2 advance to Second Group Stage, others go to Knockout Bracket Round 1
Second Group Stage – with 12 players from the First Group Stage and 20 from Open Sign-ups, the competition carries on. Accordingly, the top 2 players from each group move on to the third Group Stage, while the remainder go to the Knockout Bracket Round 2 and 3
Third Group Stage – combining 16 players from Second Group Stage and Regional Qualifiers, 8 groups of 4 decided here. From here, the top 2 move on to the next stage, while third and fourth drop to the Knockout Bracket Round 4 and 5.
Knockout Brackets – 8 single elimination brackets with 5 rounds taking place across the tournament. Naturally, the 8 teams left standing will qualify to the Playoffs with the winners from the Third Group Stage
Playoffs – the final 24 players gather for an epic single-elimination bracket with BO5 and BO7 matches
Indeed, at the end of it all, the winner also earns a seeds at IEM Katowice 2023!
Schedule for DH SC2 Masters 2022 Valencia
With regards to the schedule, we highly recommend tuning into ESL's dedicated page which should provide adequate coverage.
Watch DH SC2 Masters 2022 Valencia on esportsguide
You can also watch the DH SC2 Masters 2022 Valencia live stream via our very own website. Providing an extensive list of the biggest esports together with streams for each esports match live today or upcoming matches.
Predictions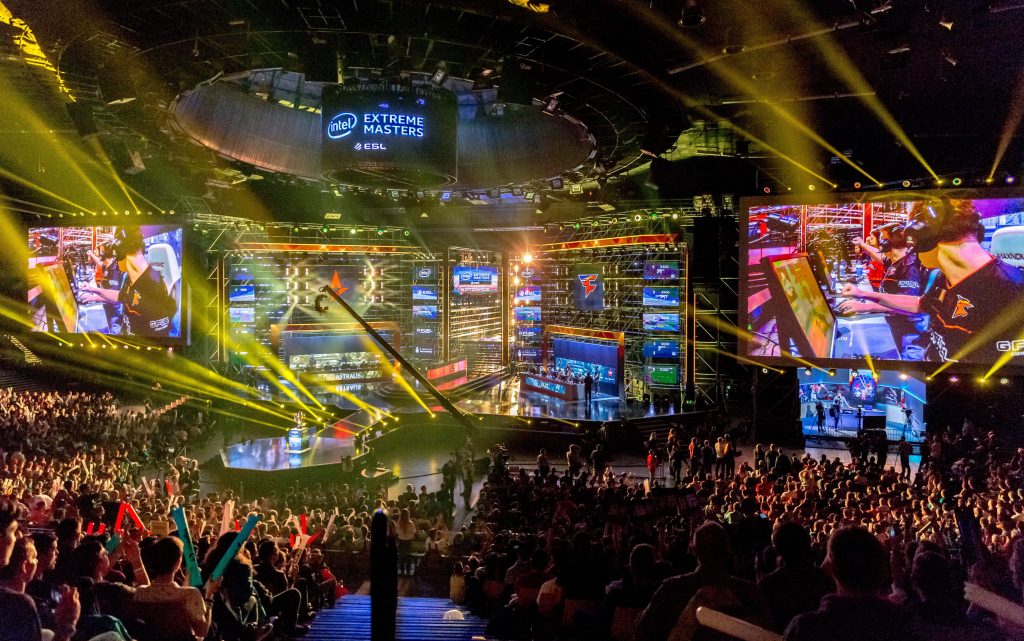 Considering predictions, let's take a look at the last time the international community matched up. Here are the standings from IEM Katowice 2022:
#1 – Serral
#2 – Reynore
#3-4th – Rogue
#3-4th – HeRoMaRinE
#5-8th – Dark, Solar, Bunny, Maru
Regardless, considering the number of competitors, anything could happen.
For more esports news, visit: https://www.esportsguide.com/news