Just like that, competitive Call of Duty is back with another stage of competition. Following a couple weeks since the Stage 2 Finals, we're back for some more action. Indeed, the CDL Stage 3 2021 looks to be an exciting season of competition – with shifting rankings and storylines throughout! Read on to learn How to Watch!
Event Background
The third stage of the competition picks up where the previous stages left off. Following the triumph of Toronotu Ultra in the Finals, teams are anxious to re-establish themselves. Specifically, the 12 teams will fight from the 22nd April all the way until 9th May.
Here, they will earn points to seed into the Stage 3 Major afterwards. As a light reminder, here are the 12 franchised teams competing in the 2021 Call of Duty League season:
Atlanta FaZe
Chicago OpTic
Dallas Empire
Florida Mutineers
London Royal Ravens
Los Angeles Guerrillas
Minnesota ROKKR
New York Subliners
Los Angeles Thieves
Paris Legion
Seattle Surge
Toronto Ultra
Seeding is everything for the regular season – the prize pool will come into play at the Playoffs.
Format
As I'll reiterate, the format is similar to previous stages of the season. Across the next month, Group Play will involve two groups of 6. Within these groups, BO5 matches will determine a final standing prior to seeding into the Major.
Once again, the CDL has decided to group of weekends, with a focus on each team:
22nd April – 25th April – LDN Home Series
29th April – 2nd May – Paris Home Series
6th May -9th May – Dallas Home Series
Here's a look at the Snake Drafted groups for this upcoming season:
Schedule for the CDL Stage 3 2021
With three exciting weekends to watch out for, the Call of Duty League was kind enough to Tweet out the entire schedule as visible below:
Watch the CDL Stage 3 2021 on esportsguide
You can also watch the CDL Stage 3 2021 live stream via our very own website. Providing an extensive list of the biggest esports together with streams for each esports match live today or upcoming matches.
Predictions
Following the results of the stage 2 finals, predictions for this upcoming event are certainly spicy, to say the least. We'll proceed by approaching each group with specific predictions.
Group A
Top 2 – Dallas Empire, Toronto Ultra
3-4th – Minnesota Rokkr, Florida Mutineers
5-6th – Los Angeles Guerillas, Paris Legion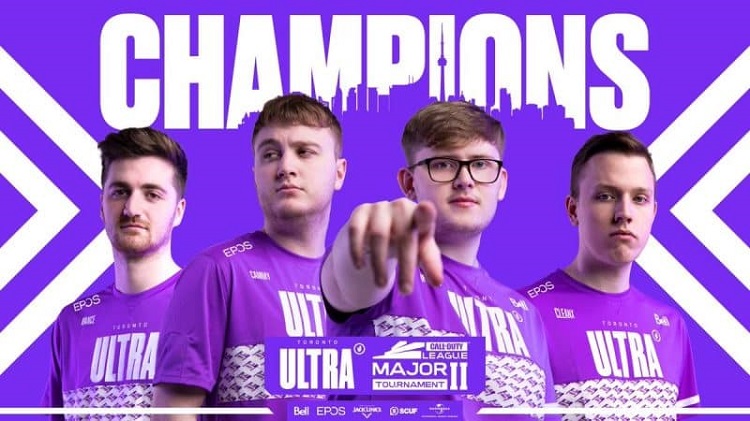 It's tough to make predictions like this – the competition is so insanely close and with recent roster changes, anything can happen. Supposedly, Florida, Paris and LAG are all headed into the Stage with new rosters.
While that seems great for the rosters, it means they're going against rosters which have had time to mature, practice and master some strategies. One thing everyone's keen to see is whether or not Toronto Ultra will be keeping up the same dominant performance leading to their crowning last Stage Finals. Can Rokkr and Empire hang with them?
Group B
Top 2 – Atlanta FaZe, OpTic Chicago
3-4th – Los Angeles Thieves, Seattle Surge
5-6th – London Royal Ravens, New York Subliners
Once again, the competition is tougher than ever. At this point in time, the favourites are definitely FaZe and OpTic, with both seeking redemption following the last event.
Meanwhile, things get spicy further down – I'd like to give the edge to LA Thieves and Seattle Surge who looked promising at the Stage II Finals. The bottom two are both teams making changes heading into the event, so I cannot confidently give them too much credit before seeing them play.
For more esports news, visit: https://www.esportsguide.com/news