If you are a lover of video games, then you must have heard about the annually held Dreamhack competition. This is a place for all gamers to assemble, compete and make new friends in one big digital festival that has been cherished for close to thirty years now.
Annually, Dreamhack is tasked with hosting gaming competitions, managing broadcast entertainment through live streams and also managing e-sport productions around the world. Gamers engage in competitive games all in an effort to bag the coveted prize money that is usually just but one motive for attending this festival.
So, whether you do gaming professionally or as a hobby from your bedroom, Dreamhack is the event for you.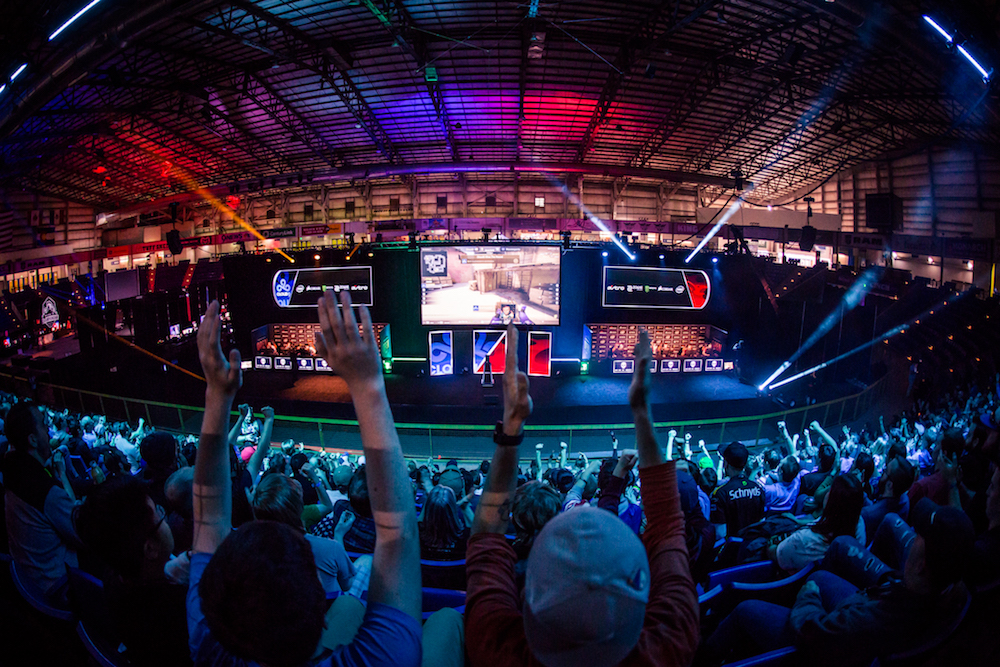 Dreamhack Activities and Tournaments
There is no shortage of gaming activities at this festival. Dreamhack provides for tournaments and activities for all audiences ranging from casual games to real tough games that will require your technical skills to participate competitively. Among the games that you will encounter include:
Fortnite
CS:GO
Super Smash Bros Ultimate SSBU
LOL
The basic organization during these competitions will require players to participate in teams just as a standard rule of thumb for these competitions.
2019 Dreamhack Open Winter will be a 3-day event that will incorporate all activities of the typical Dreamhack festival which includes,
· Bring Your Own Computer (BYOC)– This allows you to bring your own computer that you are familiar and comfortable with in order to optimize performance during the competitions. This year's upcoming tournaments will have the longest BYOC duration which will go up to 80 hours of competition.
· Esport tournament – You will engage in a esports tournament, for example, the famous TFT (Teamfight tactics) which has just been released recently.
· Cosplay – here you will engage in costume competitions that will involve you dressing up in your favourite gaming attire.
2019 Dreamhack Open Winter is not only a gaming festival but also a once in a lifetime experience and opportunity to interact with fellow gaming fanatics, programmers, YouTubers, streamers and get to enjoy top of the range EDM music live from the best DJs.
CS:GO Dreamhack Open Winter 2019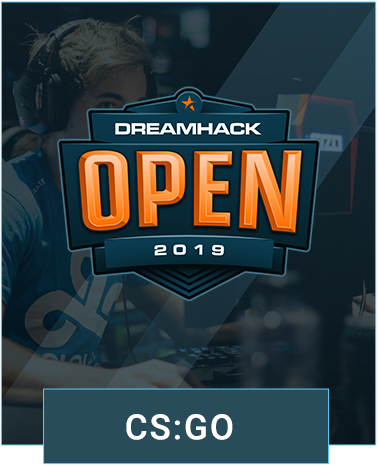 The last stop of the DreamHack Open CS:GO tour of 2019, DreamHack Winter takes place in the classic DreamHack location of Jönköping, Sweden. Six top teams are invited to compete alongside two teams from a series of qualifiers (One team from Europe, and one from North America).
This will be the main event of the entire festival which will involve eight teams competing in two groups. The prize pool being $100,000 is shared among the top teams. The first team gets $50,000; the second team gets $20,000 while the last two teams get to split the remaining $10,000.
There are seven teams that are in attendance including: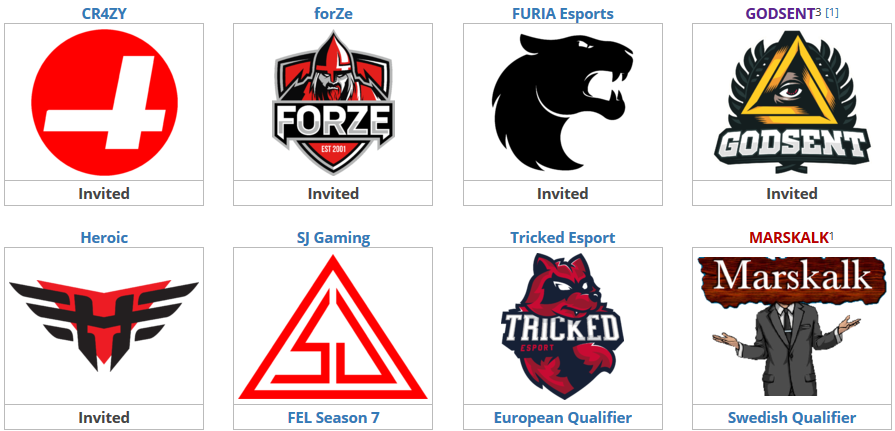 Furia
Heroic
Cr4zy
Forze
Tricked
Sj Gaming
Marslalk
   Godsent
CS:GO Dreamhack: format and schedule
Usually the entire three days of the tournament are organized into stages. The eight teams in attendance are put in groups of four to compete in the first group stage match. Secondly, the second group stage match will involve the second group of teams before the playoffs and eventually the championship stage.
Group Stage:
Two double-elimination GSL-style groups of four teams each. The opening- and winners' matches are Best-of-One. Elimination and decider matches are Best-of-Three.
Playoffs:
Single elimination bracket with Best-of-Three matches.

Fri, 29 Nov
| Time | Match (BO1) |
| --- | --- |
| 12:00 | Group A – Match #1 Furia vs Marskalk |
| 13:30 | Group B – Match #1 Heroic vs SJ Gaming |
| 15:00 | Group A – Match #2 ForZe vs Tricked |
| 16:30 | Group B – Match #2 CR4ZY vs GODSENT |
| 18:00 | Group A – Winners Match |
| 19:30 | Group B – Winners Match |
Sat, 30 Nov
| Time | Match (BO3) |
| --- | --- |
| 10:00 | Group A – Elimination Match |
| 13:00 | Group B – Elimination Match |
| 16:00 | Group A – Decider Match |
| 19:00 | Group B – Decider Match |
Sun, 1 Dec
| Time | Match (BO3) |
| --- | --- |
| 10:00 | Semi-final #1 – B1 vs A2 |
| 13:00 | Semi-final #1 – A1 vs B2 |
| 17:00 | Grand Final |
Live Coverage
You won't make it to the festival? No need to worry. The Dreamhack event is usually covered live by some select website to make sure you do not miss a moment from wherever you are. Dreamhack streams live on Twitch. Therefore, having a twitch account is paramount if you wish to be part of the event despite your geographical location.
Watch the CSGO Dreamhack Open Winter 2019 on esportsguide.com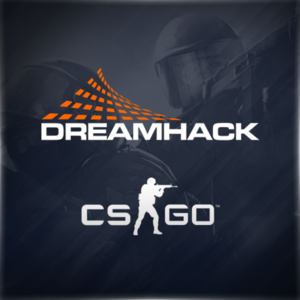 One of the best sites for watching the tournament. The perfect guide for users that are new or already into esports. Providing an extensive list of the biggest esports together with streams for each esports match live today or upcoming matches.
Teams to Watch Out For
It is quite a difficult task to keep tabs of the CSGO rankings as new teams come in the tournament on a daily basis. In spite of all these, there are some teams that have shown great potential in the past and appear promising for the csgo upcoming tournament. Cr4zy and Heroic are the two teams to watch considering their previous participation and performance in the last tournament they were in.
Conclusion
If you are a gaming fanatic, then you should do yourself justice and attend this festival. The series of games available and the level of competition is so competitive yet so fulfilling. The festival is not only about gaming but also an overall good experience with the interactions from people across the globe.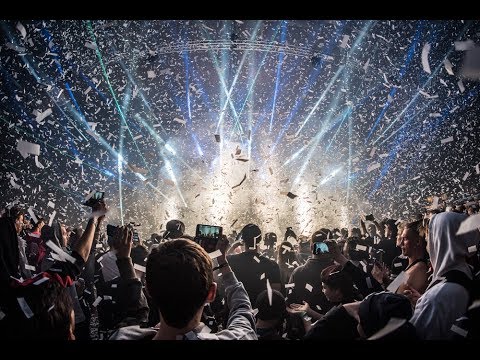 Live performances from DJs create an ambiance that will stay with you for quite some time. With the live tournament streaming option, you will be able to follow up on the activities in the comfort of your couch. Generally, the 2019 Dreamhack Open Winter is a good way to spend the weekend if you are gaming enthusiast.