After 4 intense weeks of action packed CS:GO events, the NineToFive series hosted by Relog Media has finally come to an end. Gambit Youngsters come out on top in the 4th edition of the NineToFive, being their 3rd victory throughout the series.
Gambit crowned NineToFive Champions – How did they do it?
Ever since Counter-Strike veteran Hobbit joined the roster, the team has been doing exceptionally well. Despite having their coach suspended due to abusing the coaching spectator bug, the team has still had very good results. This is mainly due to Hobbit's role within the squad, being that very experienced leader that the team needs in order to move forward in the right direction.
Who was the tournament MVP?
The tournament MVP for the NineToFive event was none other than Abay "Hobbit" Khasenov. He had a total of 82 kills in the Grand Final and an ADR value of 90.5. Hobbit topped the leaderboard in almost every game, and was definitely the winning factor for his team.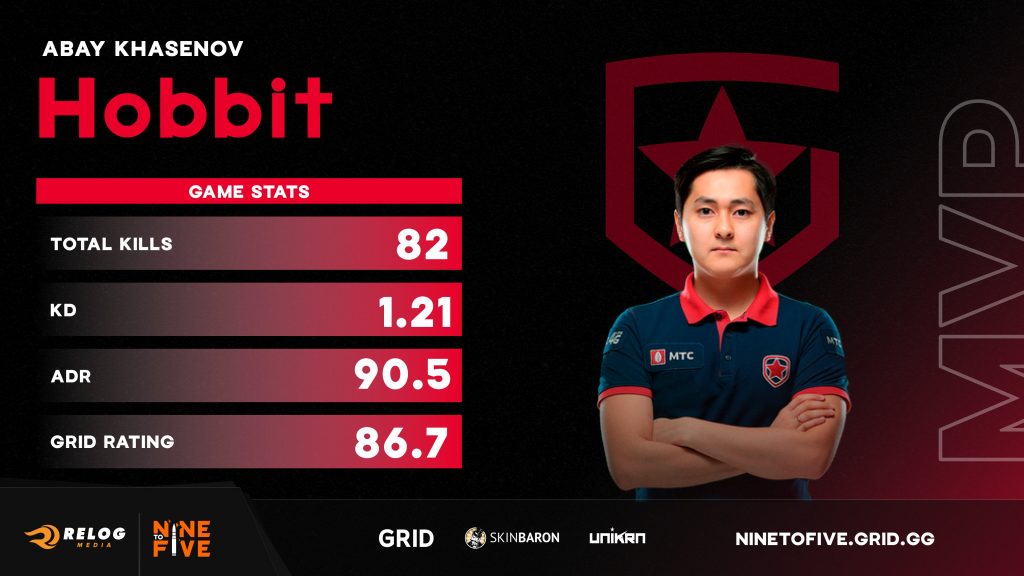 What's next for Gambit?
Gambit crowned NineToFive Champions is a good start for their rise to the top. Considering their recent results, I'd say they're in a pretty good position and they're going towards the right direction. The next event lined up for the Russian squad is IEM New York CIS, and they're matched versus very strong teams from their region. Teams like: Natus Vincere, ForZe, Hard Legion, as well as Team Spirit. It will certainly be a challenge for Gambit, but if they keep up this performance and hunger for success, they'll rise to the top in no time.
Keep yourself updated on www.esportsguide.com for all your latest esports news!