American organization FaZe Clan have opted to reveal their new R6 roster for the 2021 season. Here is their video announcement below:
FaZe reveal new R6 roster – Who did they get?
Following a disappointing run in the Regular Season of the Brasileirão 2020, FaZe have chosen to acquire 4 new players from the winning MiBR roster. This means that their lineup for 2021 is as follows:
Leonardo "Astro" Luis
Jaime "cyb3r" Ramos
José "Bullet1" Victor
Gabriel "cameram4n" Hespanhol
Lucas "soulz1" Schinke
The 4 new members were the defining factor during the Brasileirão 2020 Finals and will surely impact the FaZe organisation in a positive manner.
Ofcourse, with the acquisition of the 4 new members, FaZe had to part ways with the other 4 players. With this roster move, FaZe have parted ways with the following:
João "yoona" Gabriel Nerici
Ronaldo "ion" Osawa
Vinícius "live" dos Santos
Eduardo "KDS" Santos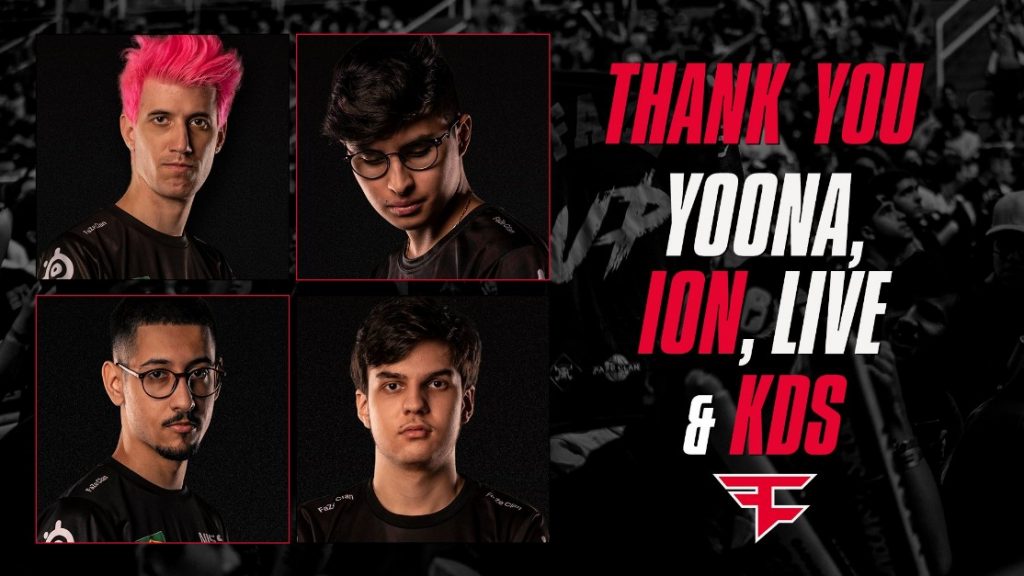 What's next?
Obviously FaZe have a lot of high expectations heading into the 2021 season. With the Stage 1 of the Brasileirão 2021 kicking off in 2 weeks time, on the 20th of March, the new lineup is pressured into adapting as quickly as possible to get solid results off the get-go.
This will certainly not be an easy challenge for both the player and organization, but we'll have to see how it all plays out when the time comes.
Visit www.esportsguide.com for more esports news!