For the past month, the ESL Pro League has captivated the world of competitive CS:GO. Accordingly, thanks to some awesome competition, the event was simply awesome. Bearing this in mind, we're here to offer an EPL Season 14 Viewership Recap!
EPL Season 14 Viewership Recap – A Phenomenal Grand Final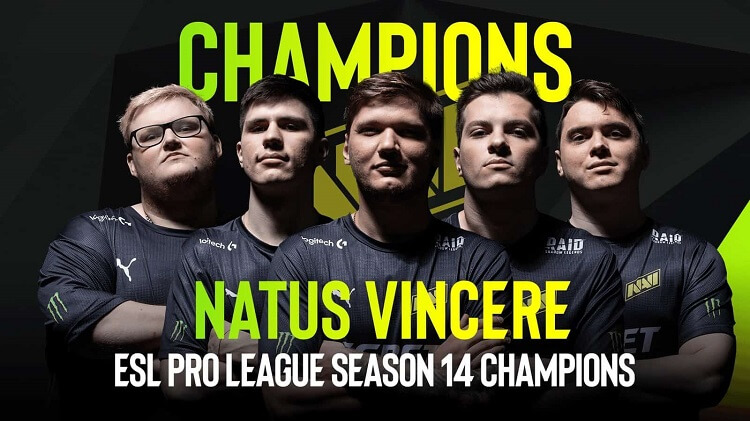 We all know how epic that Grand FInal between Natus Vincere and Team Vitaltiy was. Indeed, for those unaware, it all went back and forth to boil down to the final map. Such climax drew in thousands of viewers.
Take a look at the following statistics revealed by Esports Charts:
Peak Viewers – 758,567
Average Viewers – 133,908
Peak Game – Grand Final Between Na'Vi and Team Vitality
What we should look at now, is the past two season of the ESL Pro League in order to properly show off what an impressive event it was:
EPL 12 – 568,407 Peak Viewers
EPL 13 – 441,276 Peak Viewers
As you can see, this season saw an immense leap in viewership. Likely, the fact that the Intel Grand Slam was on the line with $1,000,000 also helped apart from Natus Vincere's growing popularity.
We look forward to more CS:GO events.
For more esports news, visit: https://www.esportsguide.com/news