It's only been 3 days since the IEM Global Challenge 2020 has started, and we're already in the playoffs stage. This means that we already have 4 teams eliminated from the tournament, and that 4 others are potential champions. Here is the Current state of the IEM Global Challenge event.
IEM Global Challenge 2020 – Which teams are left?
Group A
In Group A, we had BIG Clan completely dominate their group as they finished in 1st with a 2-0 scoreline. They won 2-1 versus Vitality in their first match, and then 2-0 versus Astralis to get the top spot. As you would've guessed, Astralis managed to qualify as well, as they finished in 2nd place. Unfortunately, both Vitality and Complexity have been eliminated from the event as they both lost to BIG and Astralis.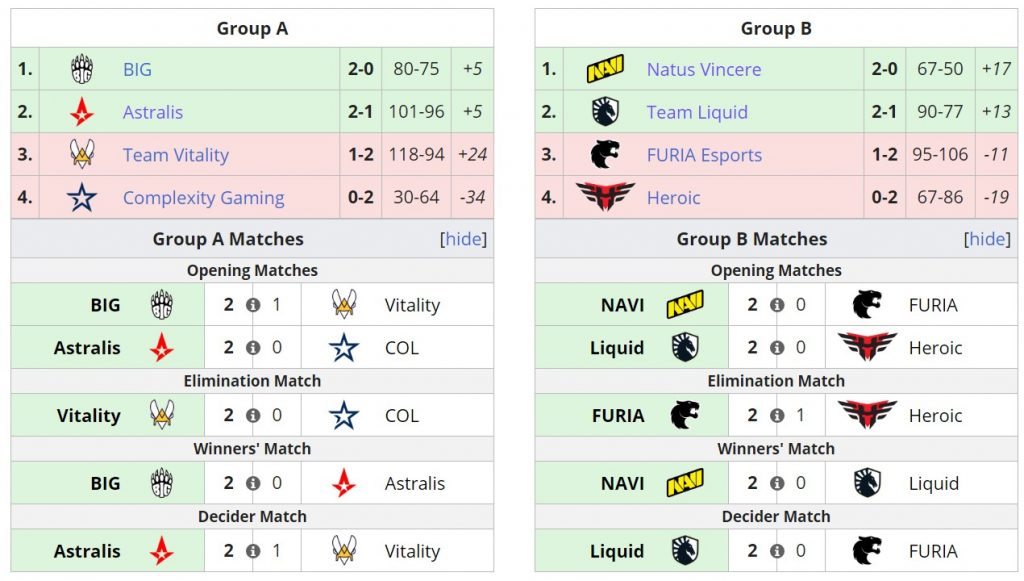 Group B
With regards to group B, we saw an unbelievable performance from Natus Vincere as they cleaned out their group and placed 1st with a 2-0 scoreline, just like BIG. They beat both Furia and Liquid, and are definitely the top dog heading into the playoffs. Team Liquid surprisingly made it past, as they were technically the worst team on paper. However after 2 tough bo3 series versus Heroic and Furia, they managed to clutch out and qualify for the playoffs.
Disappointments and good performances
It was very disappointing to see a team like Heroic lose to both Liquid and Furia in the group stage. They are currently placed 4th in the World leaderboard rankings, and were one of the favourites heading into the IEM Global Challenge 2020.
What's next?
Tomorrow, we'll be seeing the Semifinal taking place. First up is a match between Natus Vincere and Astralis, which will happen at 16:00 CET. Afterwards, we will be seeing a best of 3 series between Team Liquid and BIG at 19:30 CET.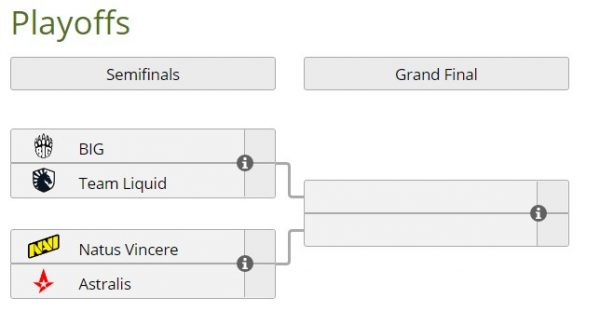 Be sure to keep yourself updated on www.esportsguide.com to never miss any important esports news!